The Advent Episode with Archbishop Smith
What have we forgotten about Advent? Join Archbishop Smith as he shares about Advent as a season of penitence, the purpose of the liturgical year vs. the secular year, Advent as a season of being shook out of our apathy and the irregularity of the fourth Sunday of Advent being the same day as Christmas Eve this year.
CCCB Journey through Advent
First Sunday of Advent (EN)
Premier dimanche de l'Avent (FR)
---
Coming Soon
---
Resources For Meditation to Deepen Your Advent Prayer
---
The Three Comings of the Lord: A Meditation for Personal or Parish-Wide Reflection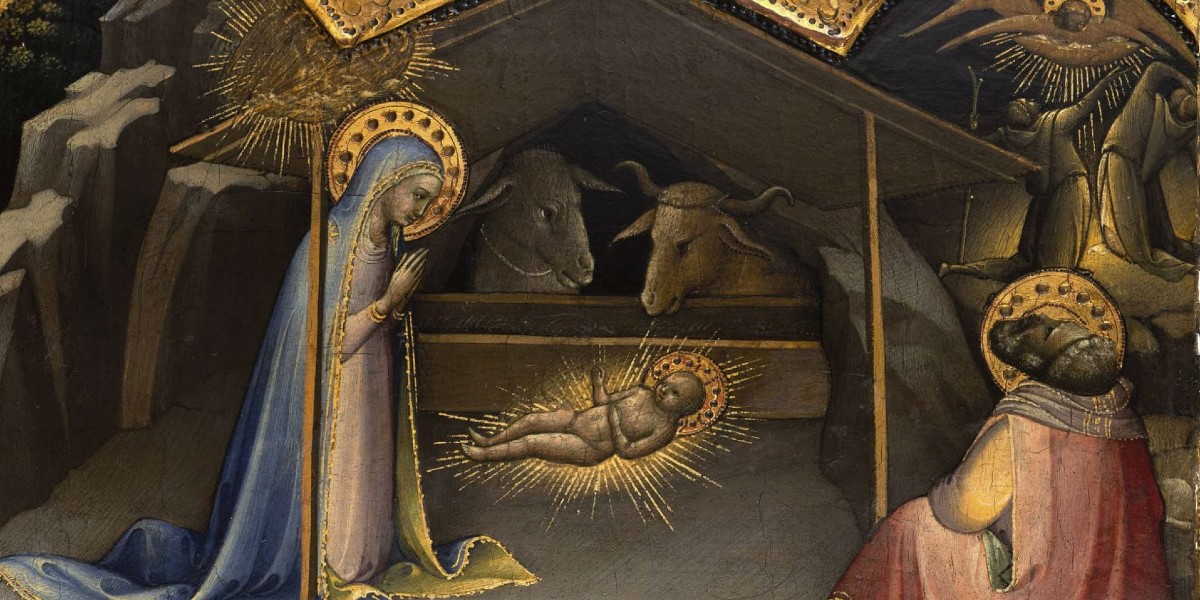 A simple Advent reflection by Doctor of the Church St. Bernard of Clairvaux.
St. Bernard of Clairvaux says there are three comings [of Christ]: Advent prepares not just for the first coming of Christ to Israel, or even the second at the end of time.  There is a third coming between these two in which Jesus comes in spirit and power for our rest and consolation.
www.crossroadsinitiative.com/media/articles/three-comings-of-the-lord-st-bernard/
For more in-depth meditations by St. Bernard for Advent:
---
The Word Became Flesh: A week-by-week Advent reflection guide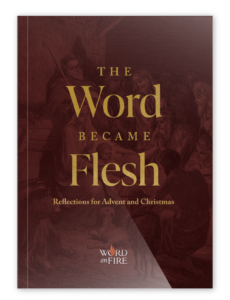 In this new book from Word on Fire, readers are offered a week-by-week guide
through these sacred seasons with a series of reflections on the Messiah, the Annunciation, the Incarnation, the Journey to Bethlehem, the Nativity, and the Holy Family.
Featuring key passages from Scripture, extended readings from Bishop Robert Barron, and hymns, poetry, prayers, and additional reflections from across two thousand years of Catholic tradition,
The Word Became Flesh is a perfect companion guide for parishes, families, and individuals longing for a deeper encounter with Christ during Advent and Christmas.
books.wordonfire.org/thewordbecameflesh
---
Has your parish signed up for Flocknote? They have an entire library of pre-made Advent resources for your parish!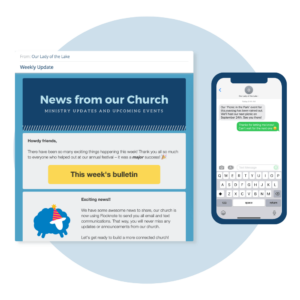 Flocknote is a communications platform for parishes that makes it easy to send out email and text campaigns.
They have a library of pre-designed Advent resources and teaching materials that you can customize for your parish and send out to your whole parish community, with just a click of a button.
See the Advent resources in the Library area of your parish Flocknote admin panel:
---
Is your parish running an advent event or retreat that will be open to an audience beyond your parish?
If you would like your event featured on our Archdiocesan website calendar, please submit your event (with a graphic) here.