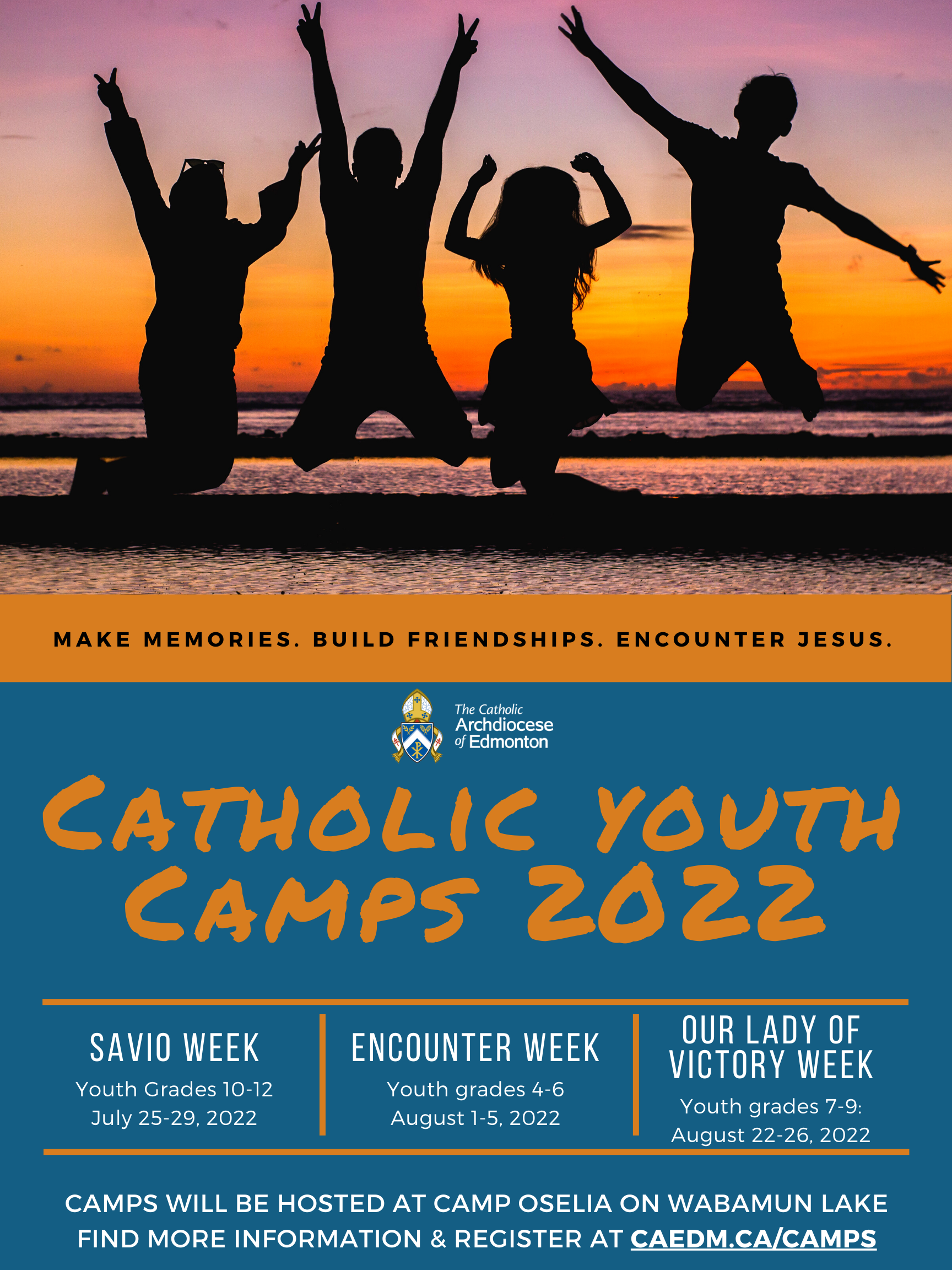 Camp Ministry in the Catholic Archdiocese of Edmonton has a rich history. Many young people have discovered lasting friendships along with profound experience of the Catholic faith at one of our camps. We're so excited that in 2022, a team of youth and camp ministry veterans was able to offer youth an experience of camp ministry this summer at beautiful Camp Oselia on Wabamun Lake. We did so by hosting three weeks jam-packed with epic games, sports, swimming, laughter, great food, learning about the faith, and prayer… all done while spending time in the beauty of God's creation. 
Registration for our 2022 camps is now closed. Our final week of camp this summer takes place August 22-26 with youth going into grades 7-9. Please pray for us!
For any questions regarding the 2022 camp program, please contact our director, Mike Landry, at mike.landry@caedm.ca. 
We'd also encourage you to consider making a one-time or monthly donation to our camps renewal fund.
---
The Archdiocese of Edmonton own two camps: Camp Encounter, which is located an hour northwest of Edmonton and Our Lady of Victory Camp, located an hour northwest of Red Deer.

A consultation on the future of both camps began in 2018, leading to the creation of a business plan to redevelop the camps in the fall of 2019.
The onset of the Covid-19 pandemic interrupted the implementation of this plan and the work that needed to be done on both sites.
Although we are unable to reopen our own camps in 2022, we are excited to offer a modified camp program at Camp Oselia this July & August, with an eye to returning to our own facilities soon.
There are two ways you can help us Revamp the Camps:
Keep an eye on the Window and our Facebook page for future updates as we continue to put together the necessary plans to welcome kids back to camp in the future.
Please pray and keep the faith!  We are trusting in the Lord to help us with our camp program!
---
Camp Encounter, Lac La Nonne, AB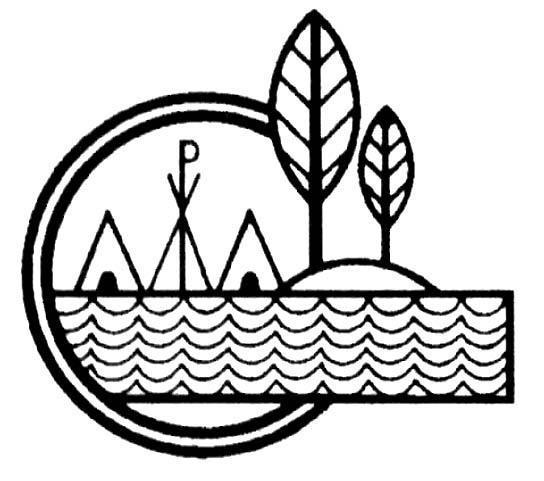 Camp Encounter is a Catholic-Christian year-round camp located one hour northwest of Edmonton. It is situated on 100 acres of beautiful lakeshore and forest terrain. Rich in history, adventure, and education, we offer year-round programs including a residential summer camp, school programs, and weekend facility rentals.
---
Our Lady of Victory Camp, Gull Lake, AB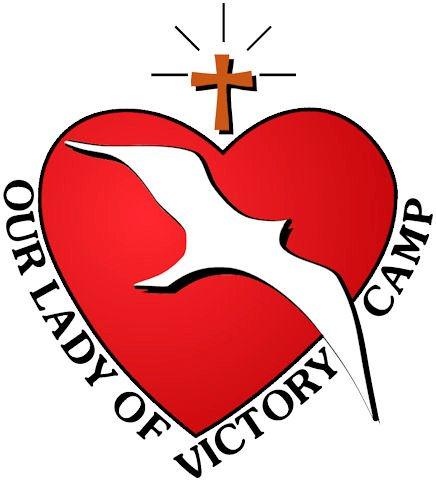 OLVC, located northwest of Red Deer, offers week-long summer camps for youth run by young adults. Facilities include cabins equipped with bunk beds, serviced washrooms including showers, a chapel, a kitchen and complete dining facilities, and a large meeting hall. OLVC can accommodate up to 160 people and is available for rentals year-round.