The Archdiocese of Edmonton participates in an ecumenical justice housing initiative called No Room in the Inn, based on the biblical story of Mary and Joseph being homeless after discovering that there was no room in the inn in Bethlehem the night that Jesus was born.
No Room in the Inn appeals to the people of churches in Edmonton and area at Christmas time to think about those living in our community who do not have adequate and safe housing.
Parishes contribute in different ways. Some share directly from the parish Christmas Eve collection. Some invite parishioners to contribute through a special Sunday offering. Others do a special fundraiser or make a special parish donation.
Each year the No Room in the Inn Committee selects a specific charity to support.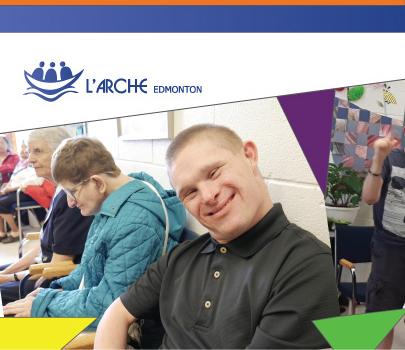 For 2021 No Room in the Inn campaign, your parishioners are invited to support L'Arche Edmonton
This year we are striving to improve the housing for people with special needs in our community. One of the homes in particular is over 50 years old and needs repairs and updates. Your donations will help make this happen.

L'Arche Edmonton has seven homes – five in Edmonton and two in Sherwood Park.
For 49 years L'Arche Edmonton has been a community of people with and without disabilities committed to building mutual relationships, celebrating the unique gifts of each person and developing relationships beyond our community.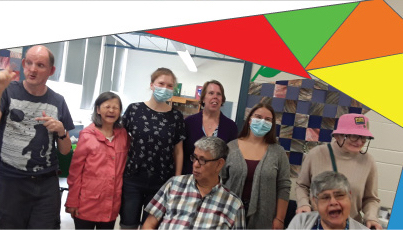 We have a common desire to build community together.
L'Arche International
Today there are more than 154 communities and 19 projects in 38 countries around the world from Belgium to Argentina, Uganda to Japan and to the United States.
While communities around the world share in the philosophy of L'Arche, each community celebrates and lives its own cultural and spiritual expression of community. At L'Arche, we value and celebrate the diversity within our communities.
---
How to Donate:
Make a cheque payable to your church
Enter "No Room in the Inn" in the memo line. Drop the cheque in your church collection or mail it to your church. All proceeds collected will be forwarded to L'Arche Edmonton.
Send a cheque payable to L'Arche Edmonton
Enter "No Room in the Inn" in the memo line and mail it to:
L'Arche Association of Edmonton
10310 56 Street
Edmonton AB T6A2J2
Donate Online
Visit canadahelps.org/en/dn/9038 to make a secure online donation.

---