This page includes various resources that have been created to support parishes and the Catholic faithful to deepen their understanding and engagement with Truth and Reconciliation. These resources have been designed to help you have informed, nuanced and compassionate discussions about Truth and Reconciliation and how to practically engage in Truth and Reconciliation on a local level.
On February 8, 2023, the Canadian Conference of Catholic Bishops issued the following four pastoral letters on reconciliation with Indigenous Peoples.
Read the Letter Below: https://www.cccb.ca/indigenous-people…
Intended as a framework for local engagement with Indigenous Peoples, the letters are the fruit of many months of listening, encounter, and dialogue with them, including through Listening Circles, the Indigenous Delegation to the Vatican in April 2022, and Pope Francis' Apostolic Visit to Canada in July of the same year.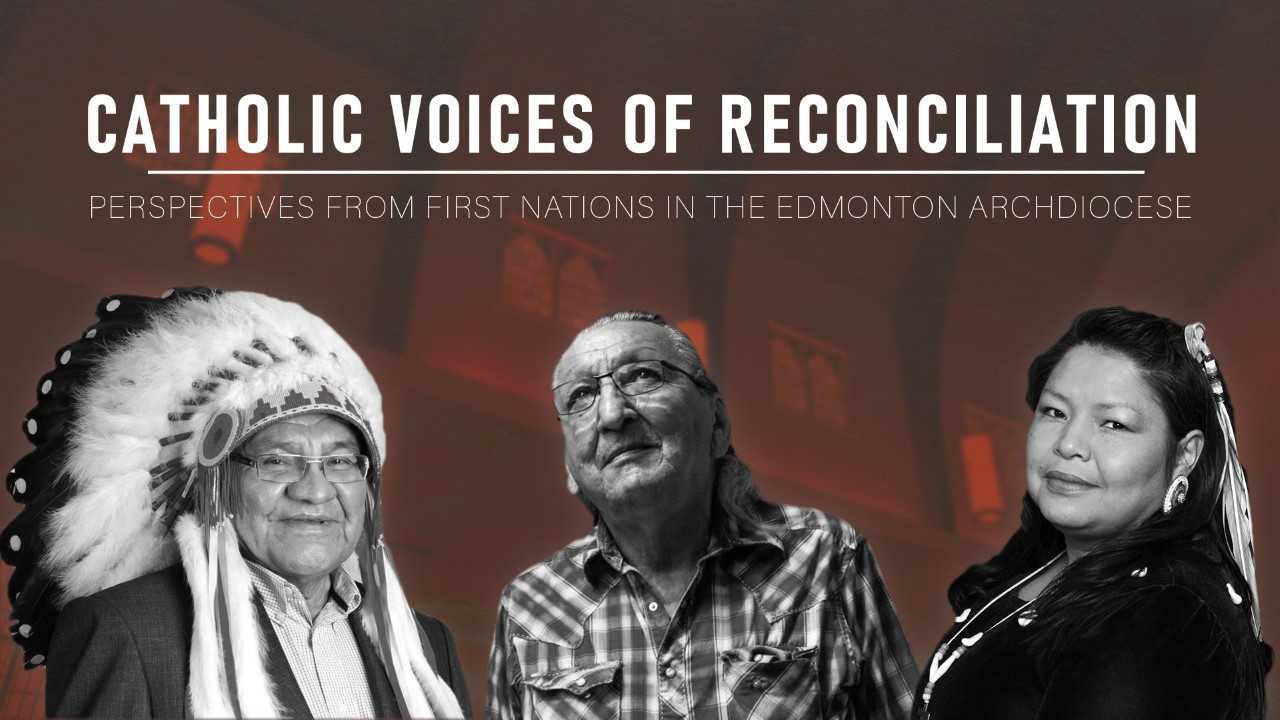 Catholic Voices Of Reconciliation is a series of interviews with Catholic First Nation individuals who were a part of Pope Francis' visit to the Edmonton Archdiocese. We asked each of them three questions about their experience as both followers of Christ and First Nations people and practical ways that local Catholics can support truth and reconciliation.
---
Upfront With The Archbishop Episodes:
In The Thicket podcast with Fr. Christino Bouvette (National Liturgical Coordinator, Walking Together 2022 Papal Visit to Canada):