Growing up, there always seemed to be TV shows which centered on the story of a family. I remember watching shows like Family Ties, Family Matters, and Growing Pains, in which we laughed (and cried) at the ups and downs of family life. In shows that featured broken families (Full House, Who's the Boss? and The Fresh Prince of Bel-Air) the story sought to recreate family experiences for central characters whose family was broken or non-existent.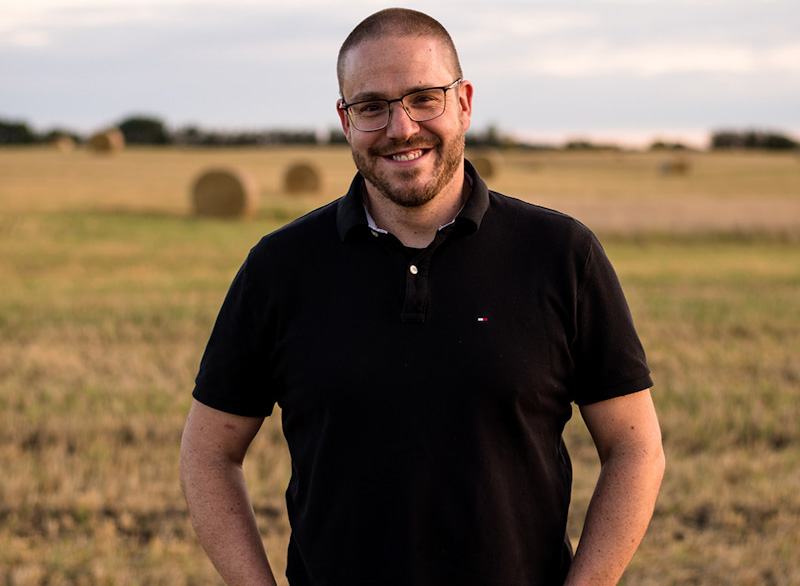 From a Catholic perspective, family is much more than just subject matter for a sitcom. St. John Paul II said that "The future of humanity passes by way of the family." The late Pope Benedict XVI said that the family is "… the rock of total, irrevocable love between a man and a woman that can serve as the foundation on which to build a society that will become a home for all mankind."
Theologically speaking, the family is a mirror image of the loving and life-giving Trinity:
"God Himself, in the depths of the Trinity, is communion. In the human sphere, the family is the primordial image of communion… a miniature church, a 'domestic church,' the radiance of which should invite others into this fellowship of faith, charity, and hope" (YouCat 368).
When we start to understand how important the family is, it shouldn't surprise us that the fourth commandment has everything to do with family. God commands that we honour our father and mother (Exodus 20:12). This is a commandment has many implications for both children and parents.
For children, this commandment is an invitation to recognize what their parents have given, and have given up, on their behalf: "A child respects and honours his parents by showing them love and gratitude" (YouCat 371). God's plan is that we receive life from the love of our parents, so we make our first response to this commandment by returning love for love. Small children recognize this immediately, responding gratefully and affectionately to the gifts and care their parents offer them. This is a love that is meant to grow into a "…lifelong relationship of love, respect, responsibility, and obedience, rightly understood" (YouCat 371). Later in life, children can care for parents at a time they maybe unable to care for themselves.
However, the responsibility for following through on this commandment does not fall simply on children. Parents have a part to play as well: "God entrusted children to parents so that they might be steady, righteous examples for those children, that they might love and respect them and do everything possible so that their children can develop physically and spiritually" (YouCat 372). This is a responsibility every parent should take seriously because we will all have to give an account for the way in which they have loved and cared for their children. Some of Jesus' sternest words are for those who lead children into sin, stating that it would be better "…if a millstone were hung round his neck and he were cast into the sea" (Luke 17:2).
Thankfully, we know that no parent raises their children on their own: "Children do not belong to the parents, nor do parents belong to their children. Every person belongs directly to God. Only to God is man bound absolutely and always)" (YouCat 374). Every child is also a beloved son or daughter of God, and He cares for them even more than any parent does. And so, for each child who grows up without the love and care God intended them to have from both parents, God cares for them with an affection and love which exceeds that of any human parent. It is God Himself who is then able to make up for whatever shortcomings every human parent has in loving their children – which is how many kids who grow up in difficult circumstances are still able to offer something to the society around them.
"…what man of you, if his son asks him for bread, will give him a stone? Or if he asks for a fish, will give him a serpent? If you then, who are evil, know how to give good gifts to your children, how much more will your Father who is in heaven give good things to those who ask him!" –Matthew 7:9-11
The Second Vatican Council referred to the family as a "school of deeper humanity" (Gaudium et Spes 21). Anytime you call something a school implies that there's a need for practice and learning, which is certainly something we need to do in the family. The reason why there have been so many family-based stories and sitcoms throughout the years is because growing in love, respect, responsibility, and obedience is easier said than done.
This is why Pope Francis speaks of three sayings we need to use regularly in family life: "'…may I?, 'thank you,' and 'pardon me.' Indeed, these expressions open up the way to living well in your family, to living in peace. They are simple expressions, but not so simple to put into practice! They hold much power: the power to keep home life intact even when tested with a thousand problems. But if they are absent, little holes can start to crack open and the whole thing may even collapse."
-This is part of a series on the Youth Catechism. Mike Landry is Catholic Youth Camps director for the Archdiocese of Edmonton. He is also chaplain for Evergreen Catholic Schools, serving 10 schools west of Edmonton. Mike and his wife Jennifer live in Stony Plain with their five children.