Here are the Lenten Penitential service and Holy Week/Easter Mass lists based on the info we've received thus far.
These are updated whenever we receive new information from parishes. To submit updates, contact Sophie Chlebek.
---
The Tradition of Fasting and Why Fasting isn't Meant to be "Self-Help"
The Biblical calling to Give Alms during Lent
---
Journey Through Lent with the Canadian Conference of Catholic Bishops
As Lent draws near, the CCCB video series Journey through Lent will be available once again on the CCCB website. This year's Lenten reflections are delivered by His Eminence Gérald Cyprien Cardinal Lacroix, Archbishop of Quebec and Primate of Canada, and the Most Reverend Brian Joseph Dunn, Archbishop of Halifax-Yarmouth.
Weekly videos for Lent will be posted on the CCCB website:
Every Monday throughout Lent, a video will continue to be posted on the CCCB website in English and in French for the following Sunday's eucharistic celebration.
---
Be a Beacon of Hope for Refugees – Information/Activity Pack
This pack is designed to help teachers in Catholic schools across the Archdiocese of Edmonton to plan lessons, activities and reflections with their students throughout Lent.
The pack contains 6 learning cards, one for each week of Lent. Teachers may choose to use the pack in order or at their own pace.
Download: CSS Lenten schools resource pack
---
Busted Halo: Lent in Three Minutes
READ: Loyola Press: 40 Ideas for 40 Days
READ: Teaching About and Celebrating Lent With Catholic Kids
---
Lent Podcast Content
Enjoy this discussion with Archbishop Smith as it informs your approach to fasting during Lent. Listen and subscribe here: caedm.ca/upfront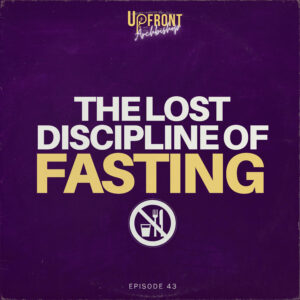 ---
For Parish Staff: Ready-Made Lenten Resources For Your Parishioners
Does your parish use Flocknote? The Flocknote Library is full of pre-made, customizable content for Lent that you can use for your Flocknote network anytime you want. You can select from one template at a time, or schedule a full pre-made series in just a few clicks!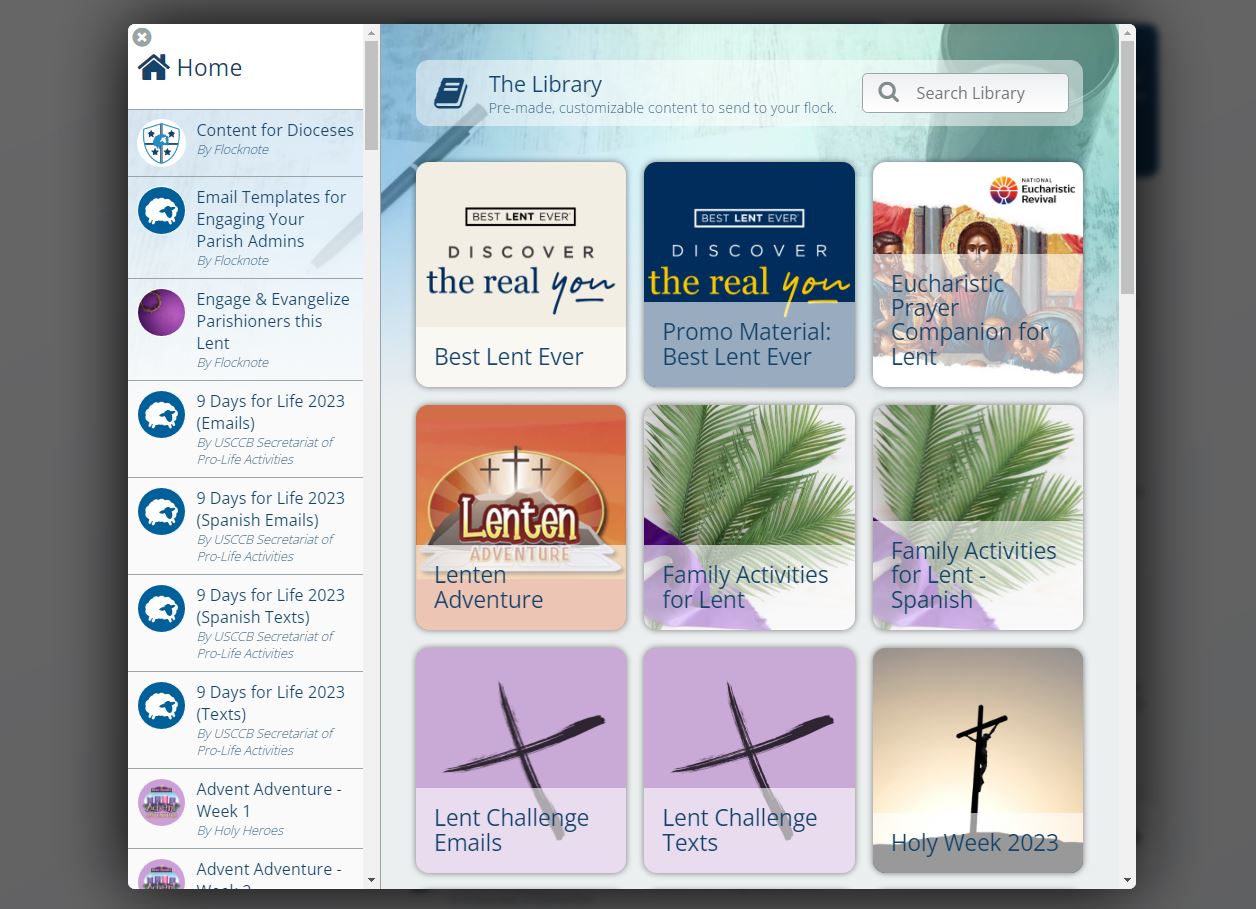 To find The Library in Flocknote:
Click on My Dashboard from the lefthand sidebar.
Locate the navy box in the righthand corner of the page and click "Check out the Library".

To add just one draft / scheduled note to your network:

Click on the desired collection in the Library.
Scroll and select your desired draft in the list underneath the collection's description.
When the note draft pops out, click the blue Copy this note button in the right-hand corner.
The note will open as a draft.Add the group (or person) you plan to send the note to in the "To" field. Edit as needed and then save, schedule, or send!
P.S. Have suggestions for more templates and series you'd like to see or need help? Send an email (with "Suggestion for The Library" in the subject line) to our Archdiocese's very own helpful Flocknote rep Karin Kaspar, at diocese@flocknote.com with your suggestions or questions.