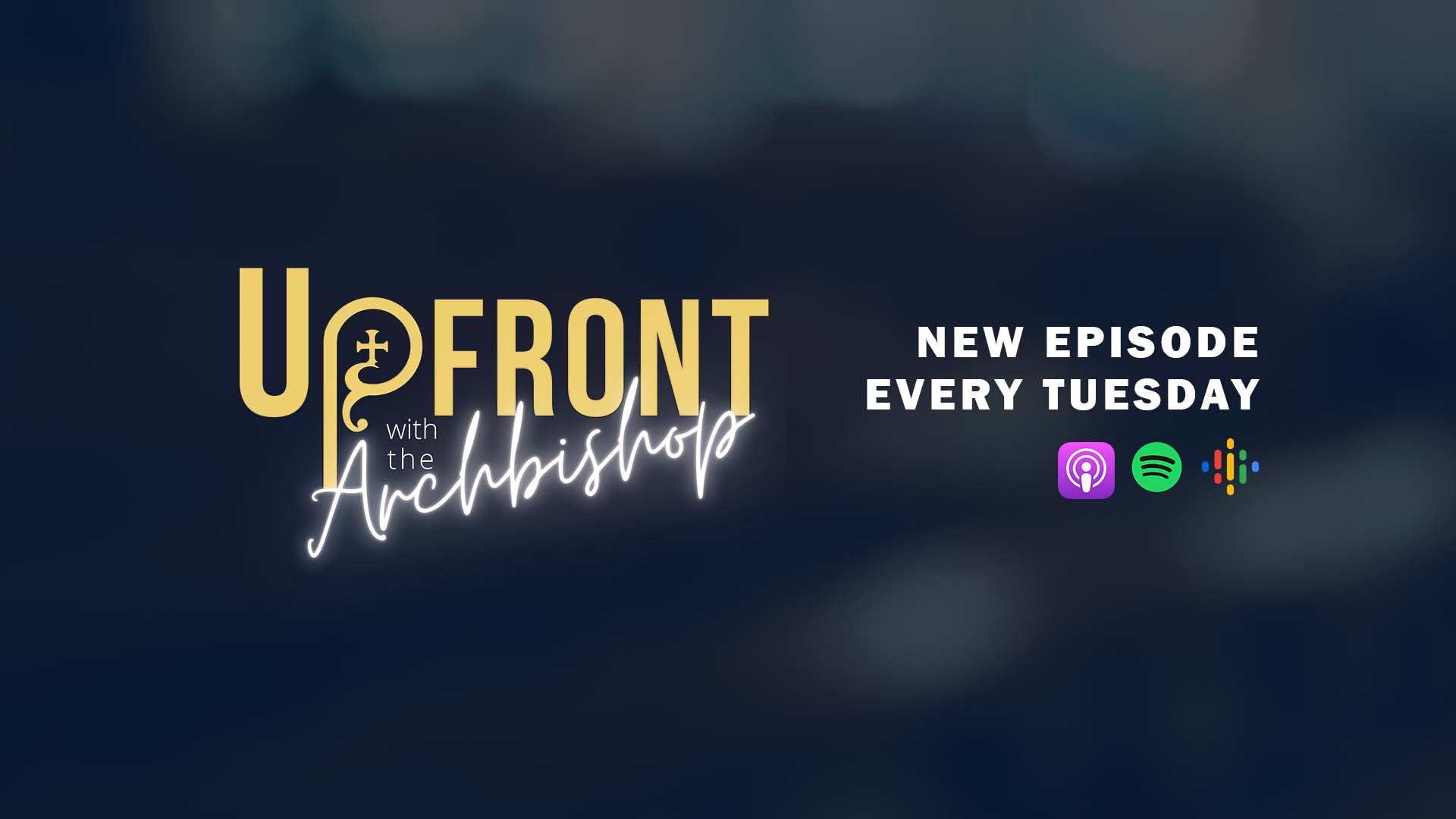 Upfront with the Archbishop is a weekly podcast where we seek to bridge the gap between the hierarchy and the faithful by discussing the beauty, truth, and challenges of our Catholic faith.
A new episode is released every Tuesday. Subscribe on Apple Podcasts, Spotify, or wherever you listen to podcasts!
---
Having trouble finding the podcast on your own device? Follow these instructions for easy access!