Volunteers in the Edmonton Archdiocese continue to support communities in the Arctic by providing Sea-Can containers of groceries, as well as materials and funds through the Society of Saint Vincent de Paul Western Region.
The North of 60 project was co-founded by Sr. Fay Trombley, a former professor at Newman Theological College. Sr. Trombley and her work have been recognized with a Governor-General's Polar Medal.
The project is managed by a team of SSVP volunteers. Team members are assigned a community. They work with members of their own parish to learn about the needs of those living in a specific Arctic community.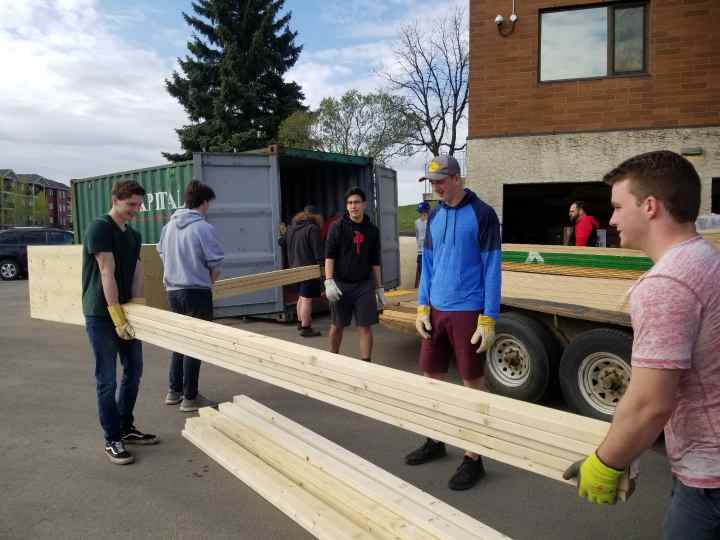 Find out how parishes in the Archdiocese support the North of 60 Project
Tuktoyaktuk was the first northern community that SSVDP supported.

Tuktoyaktuk is a small community

that

suffer

s

from overcrowding in small

homes, homelessness and there is an 80 per cent unemployment rate in the winter.

This hamlet is paired with St Andrew's parish in Edmonton, as well as St Michael's in Leduc.
Our Lady of Perpetual Help parish in Sherwood Park is paired with Paulatuk.
Tsiigehtchic and Fort McPherson are south of Inuvik and are on opposite sides of the Peel River.  St Theresa Parish/SSVP Conference works with these communities.
Aklavik is supported by members of the Good Shepherd Parish/SSVP Conference
Fort Good Hope (Kasho Gotine) has a population of 500. St Thomas More Parish/SSVP Conference in Edmonton is partnered with Fort Good Hope.
Ulukhaktok is supported by the Vincentian volunteers in St Albert.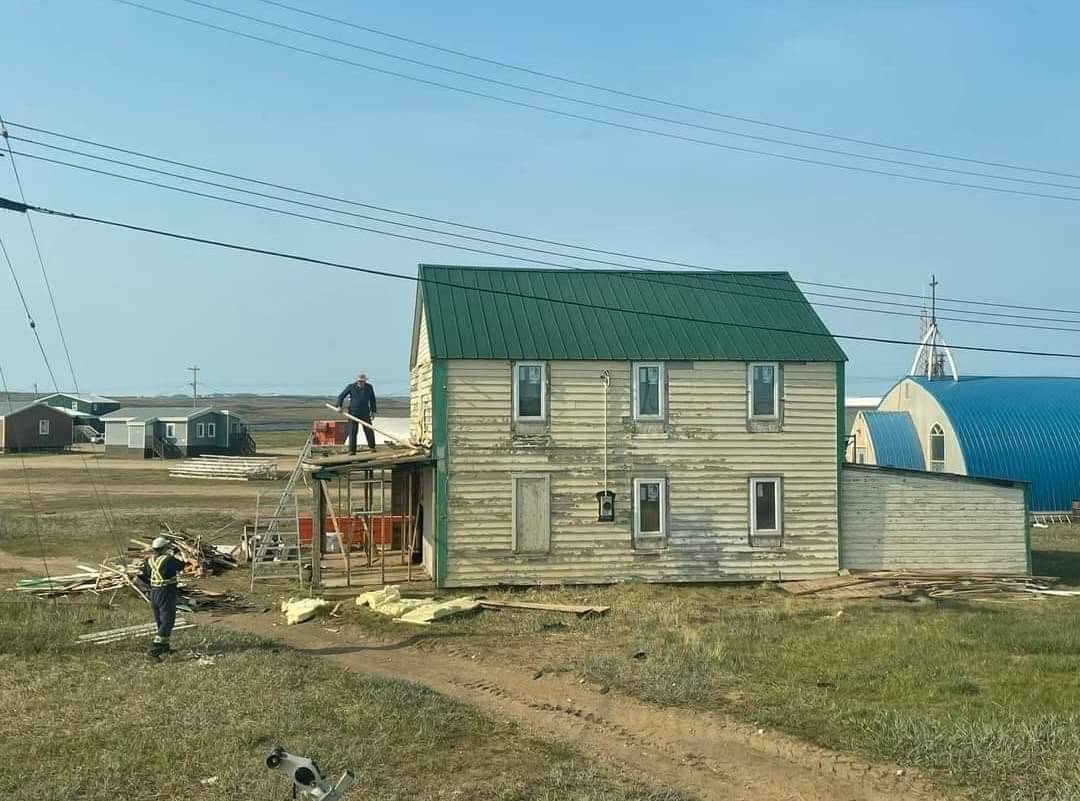 In its Annual Report , the SSVP notes new initiative of supporting Vinnie's Thrift Store in Yellowknife.  The Men's Shed activity program in Tuktoyaktuk will provide a welcoming, supportive place and opportunities. A 40-foot sea can will be converted to make this happen.
A Warming and Distribution Centre in Paulatuk is nearing a completion date. This same concept is being explored in Ulukhaktok. There is a new initiative to support the Interfaith Food Bank, operated by the local mosque in Inuvik.
St. Vincent de Paul volunteers also provided building materials, siding, roofing, windows, furnace and utilities for continuing the restoration of Father's House, the Catholic Mission house which was used as a home for the local priest.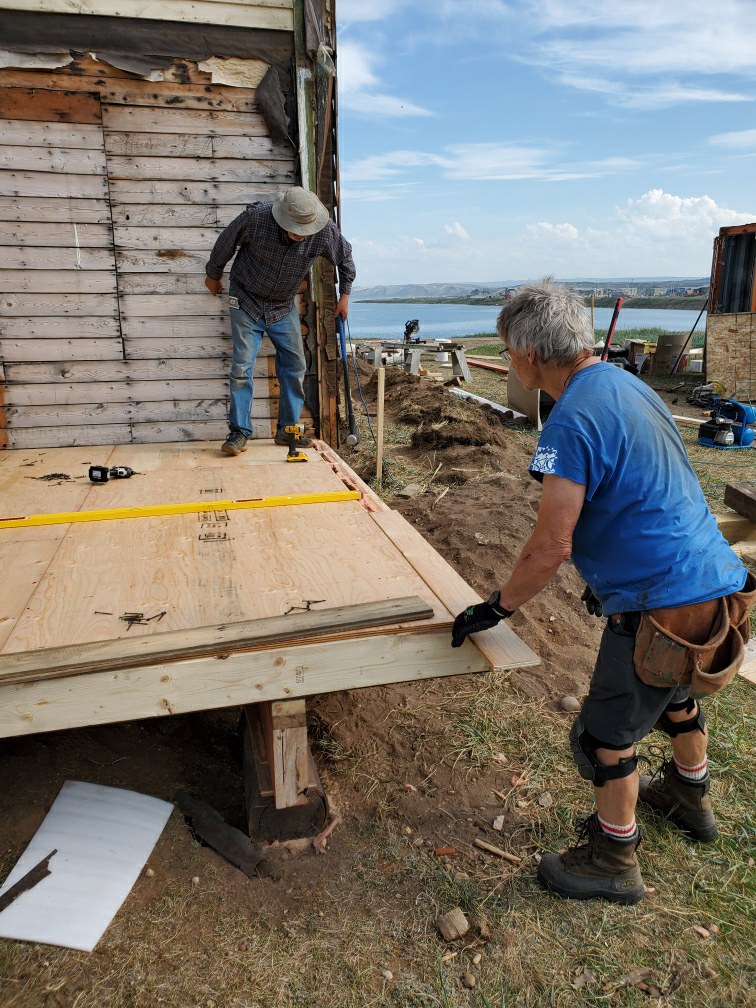 The upstairs will become a food and clothing distribution centre. There will be a weekly schedule for opening. Donations of "country food"  (fish, goose, whale meat, berries, caribou) from local hunters is expected.
The renovations in 2023 will include installing siding, insulation, windows, heater, plywood on the inside walls, stairs installation, connecting power and defrosting the sewage tank.  A celebration of reopening is planned for July.
In July 2022, SSVP volunteers were privileged to assist Arctic pilgrims on their journey to Edmonton to be with Pope Francis. Edmonton SSVP members hosted 45 pilgrims from N.W.T. and Nunavut with food and lodging at King's College.
If you are interested in participating in this project, you can contact Peter.Ouellette@ssvp.ca  or financial donations can be made at Canada Helps. Please specify the North of 60 Project.