Two Ponoka County residents have been charged in connection with a fire that destroyed the historic St. Michael's Hungarian Church in Bashaw.
On Feb. 13, 2023, RCMP received a report that the church had burnt down during the previous evening. Upon RCMP arrival, the church was a total loss.
"I feel a great sense of sorrow," said Rev. Roger Niedzielski, the regional pastor whose area included St. Michael's church. "The church was a shell. It had been empty and deconsecrated for many years. But it was a monument to the Hungarian pioneers who settled and built this place of prayer for their families and in their new homeland."
The St. Michael's (Manfred) Heritage Society maintained the church, and the cemetery beside it. Society president Barry Stotts said he was trying to come to terms with the news of the fire.
"There was a whole range of emotions – anger, sadness- but most of all 'Why would young men do this to our church and others in the area?'," Stotts said. "All the Hungarians  are very sad that this happened as this church and this area is very much a part of Hungarian history.  As you know there have been three dedications for our descendants that have settled this area."
St. Michael's Church was built to minister to early Hungarian settlers. The original church was erected in 1910, but was damaged by lighting. The present building had been standing since 1955-56. The last Mass celebrated there took place in 1975. In 2019, the Hungarian ambassador to Canada unveiled a plaque at the location, recognizing the Hungarian diaspora to Canada.
When Father Roger arrived on scene, only a hole remained where the church once stood.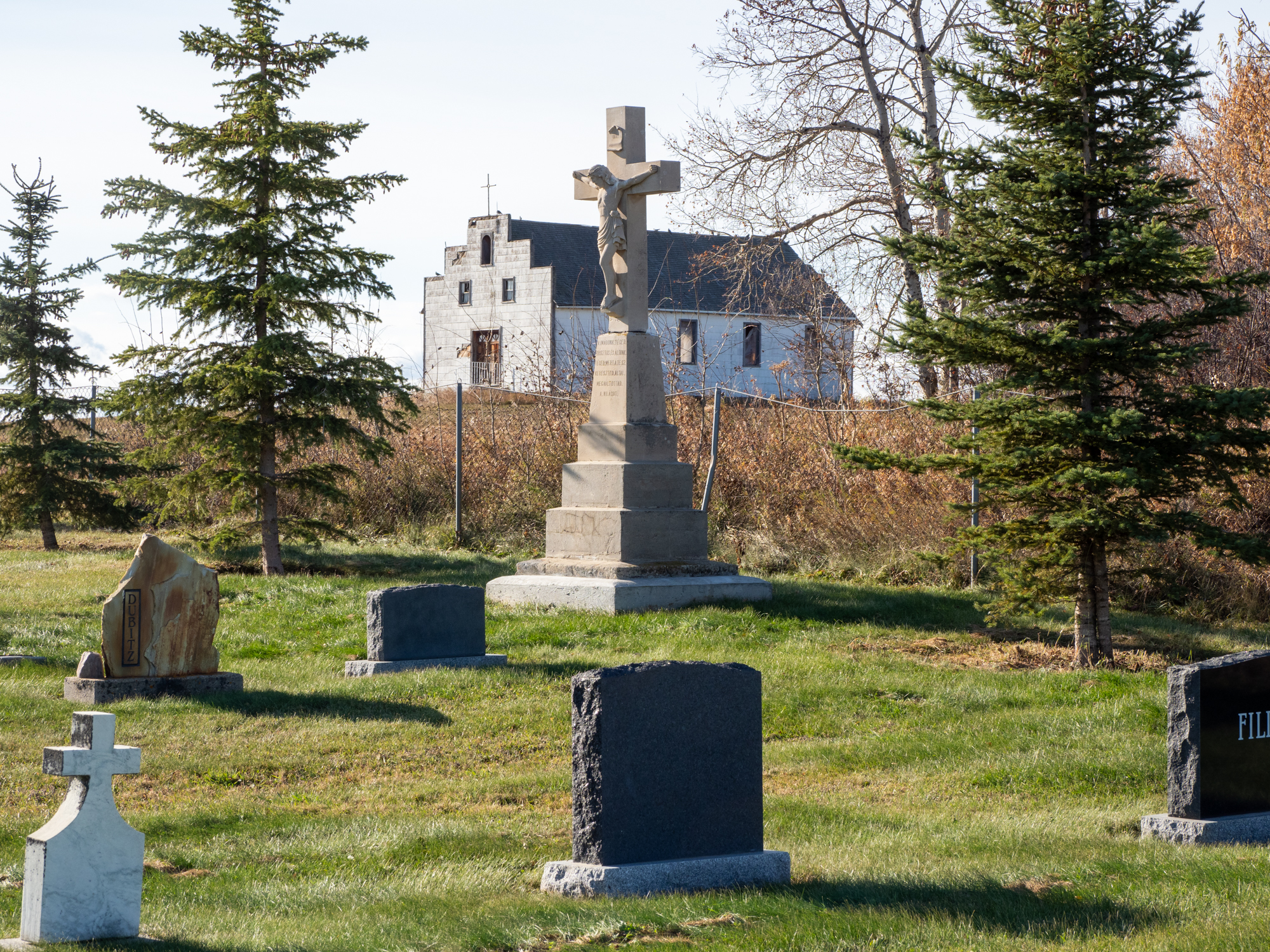 Father Roger has been in contact with the local Hungarian community. Plans for a liturgical service to honour the St. Michael's community and the early settlers will be determined at a later date. The church contained asbestos, so the land the property will need remediation.
Since January, Ponoka, Bashaw, and Wetaskiwin RCMP have responded to multiple reports with six churches, including St. Michael's church, being the target of mischief, ranging from a rock through a window to entry being gained and significant damage to the interior.
St. Michael's was the only church destroyed by fire.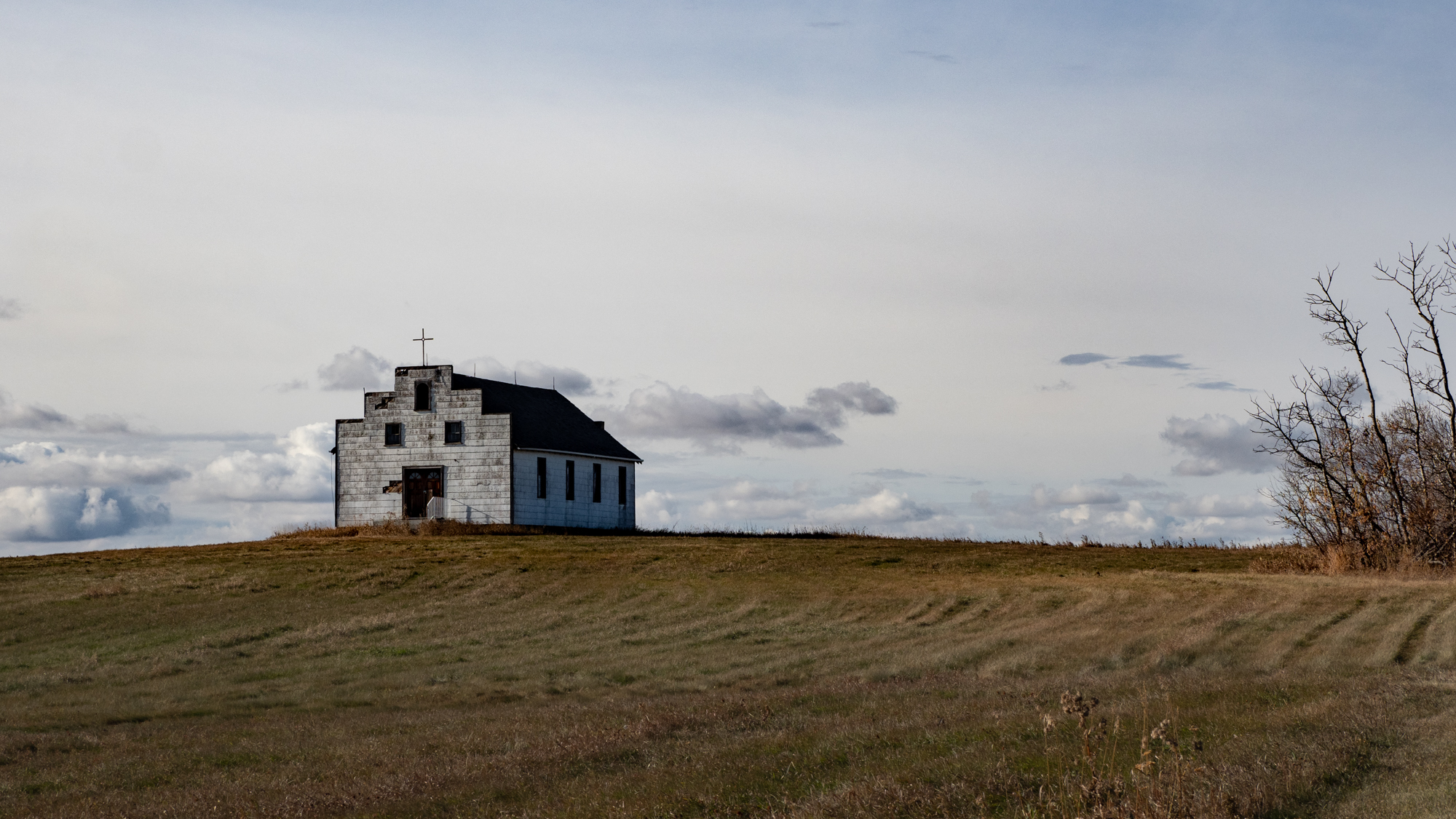 RCMP say there is no evidence to suggest that these crimes were politically or ideologically motivated.
Bashaw, Wetaskiwin, and Ponoka RCMP joined forces to work in partnership coordinating efforts and sharing information.
Local residents held a community meeting and distributed photos of the suspects. During that meeting the suspects were identified.
The local community is rattled, and won't feel safe until some time has passed, Father Roger said.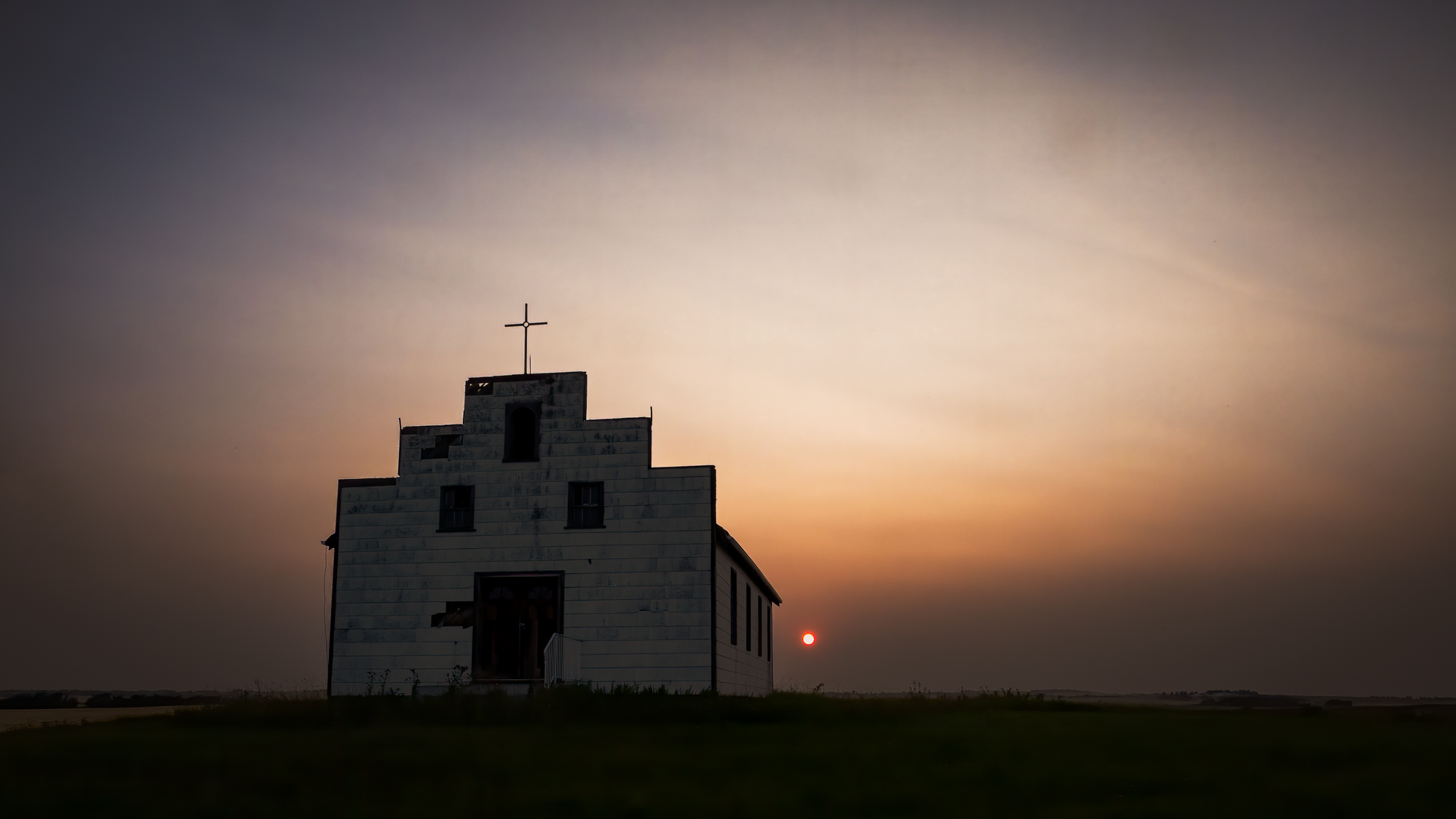 On Feb. 14, 2023, two suspects turned themselves in to Bashaw RCMP.
RCMP have charged Cameron Moses Wright, 18, and a person under 18 who can't be named under the  Young Offenders Act. They are charged with arson, 13 counts of mischief, and 10 counts of break and enter
Cameron Wright was released and is scheduled to appear in Stettler Provincial Court on April 13. The other person facing charges was released and is scheduled to appear April 11, also in Stettler Provincial Court.
"I feel a lot of sorrow for the perpetrators that they thought it was OK or appropriate to do this," Father Roger said. "I pray for a change of heart for them."
-Andrew Ehrkamp, Archdiocese of Edmonton