Arden Playford is one of three men to be ordained to the permanent diaconate July 8 at St. Joseph's Basilica. He will be assigned to his home parish,  Corpus Christi. There are 32 permanent deacons in the Edmonton Archdiocese.
In this interview, Arden said he was called to a more active service of ministry during the same year that his family lost several close friends and family members. He realized that year that life itself is such a gift from God and that he needed God's Grace more than ever if I was to truly enjoy what the world had to offer.
Arden and his wife Jackie have two sons; Tyler, who is 34 and lives with them; and Evan, who is 32 and lives in Chilliwack, BC. Arden's business background is in information technology and accounting. His family has been involved in Corpus Christi parish, from its beginnings as a "sister" parish of St. Theresa's.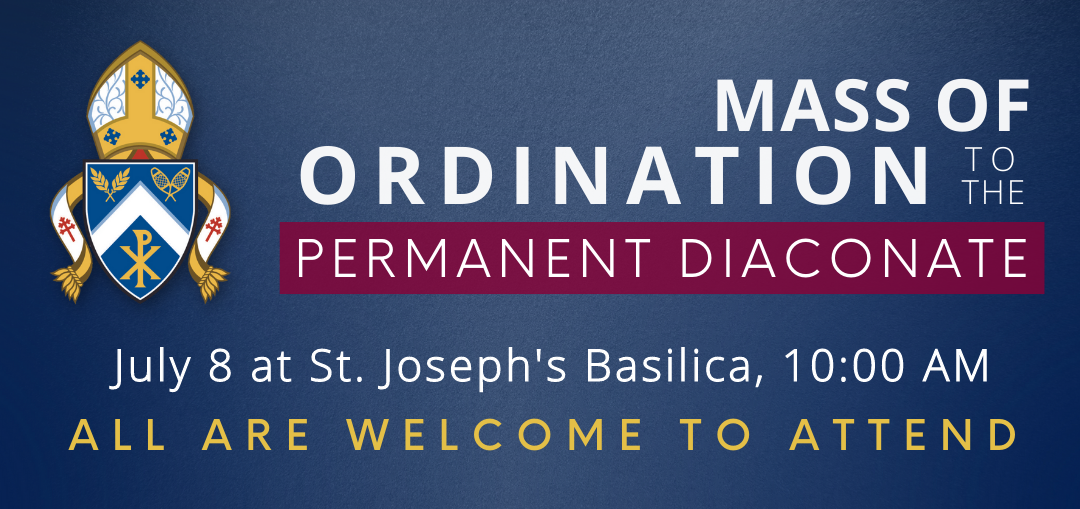 Tell me about yourself.
I am 61 years of age, I spent the first 18 years of my life in the small community of Nipawin, Sask., where my Dad owned the John Deere farm machinery dealership. I have two sisters, one older, one younger. I spent most of my teenage years at the dealership learning about Agri-business. When I was not there, I was on a baseball diamond, in the curling rink or in the kitchen learning how to cook.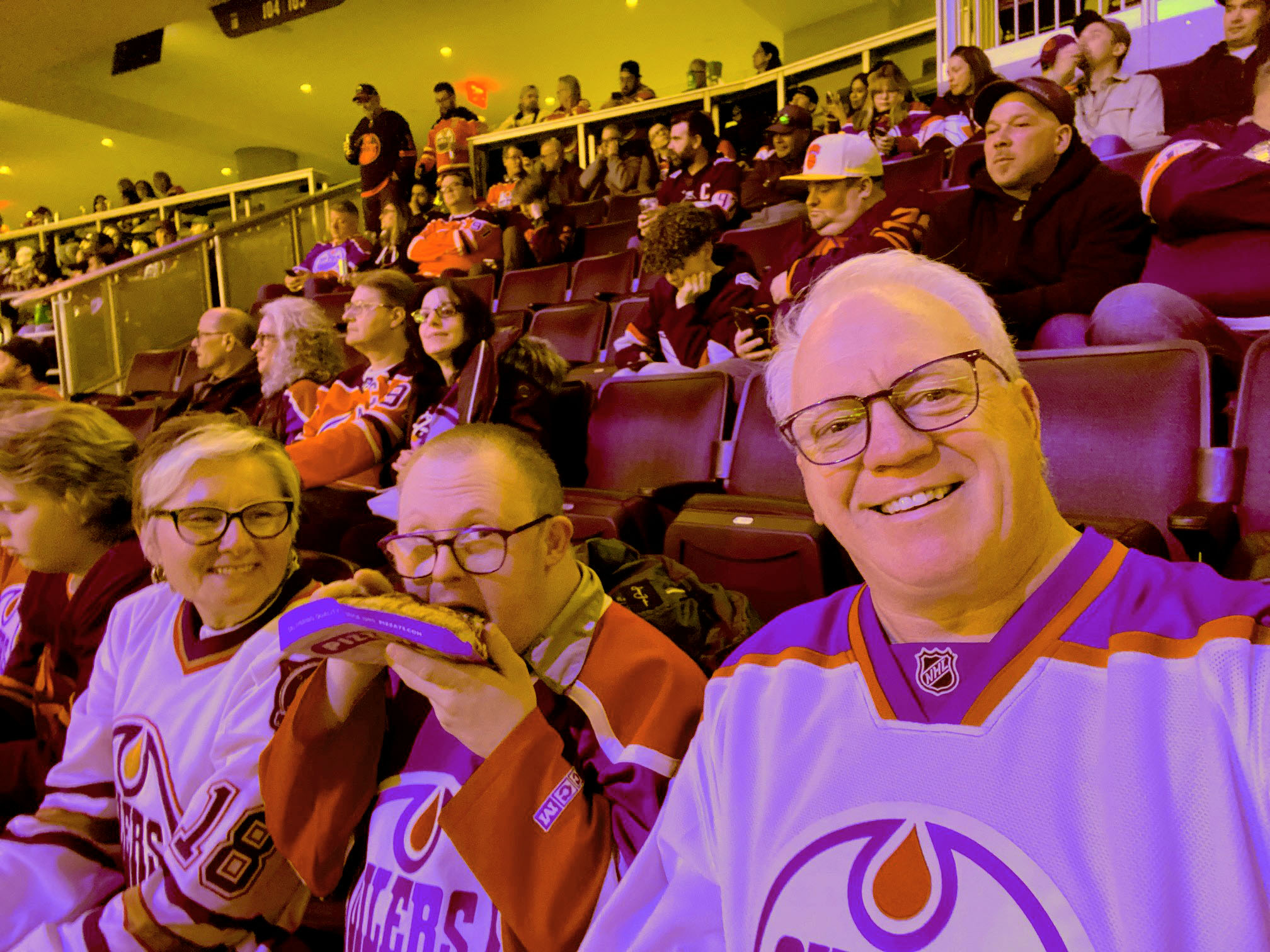 What attracted you to the diaconate and how did you become involved?
I became aware of the diaconate when I felt a particularly strong draw to the church. I went to a "Come and See" night hosted by Deacon Lynn Pion. At the end of that night,  I felt the "call to serve" was something I would continue to discern through entering the application process.
What was the highlight of the formation process? What was the toughest part?
There have been several highlights of the formation process for me; One was having the opportunity to be taught Sacred Scripture and theology by some exceptional professors through Newman Theological College; another was to be introduced to our new family of men and women in our cohort, in our formators and in the directors of our program.
What was the toughest part? I suppose being forced to take a year off from formation weekends due to the COVID-19 pandemic. Yet despite that, the "pause" also gave us a huge benefit, we were able to finish our education component in our third year of formation, resulting in our fourth year we were able to focus strictly on the formation weekend programs.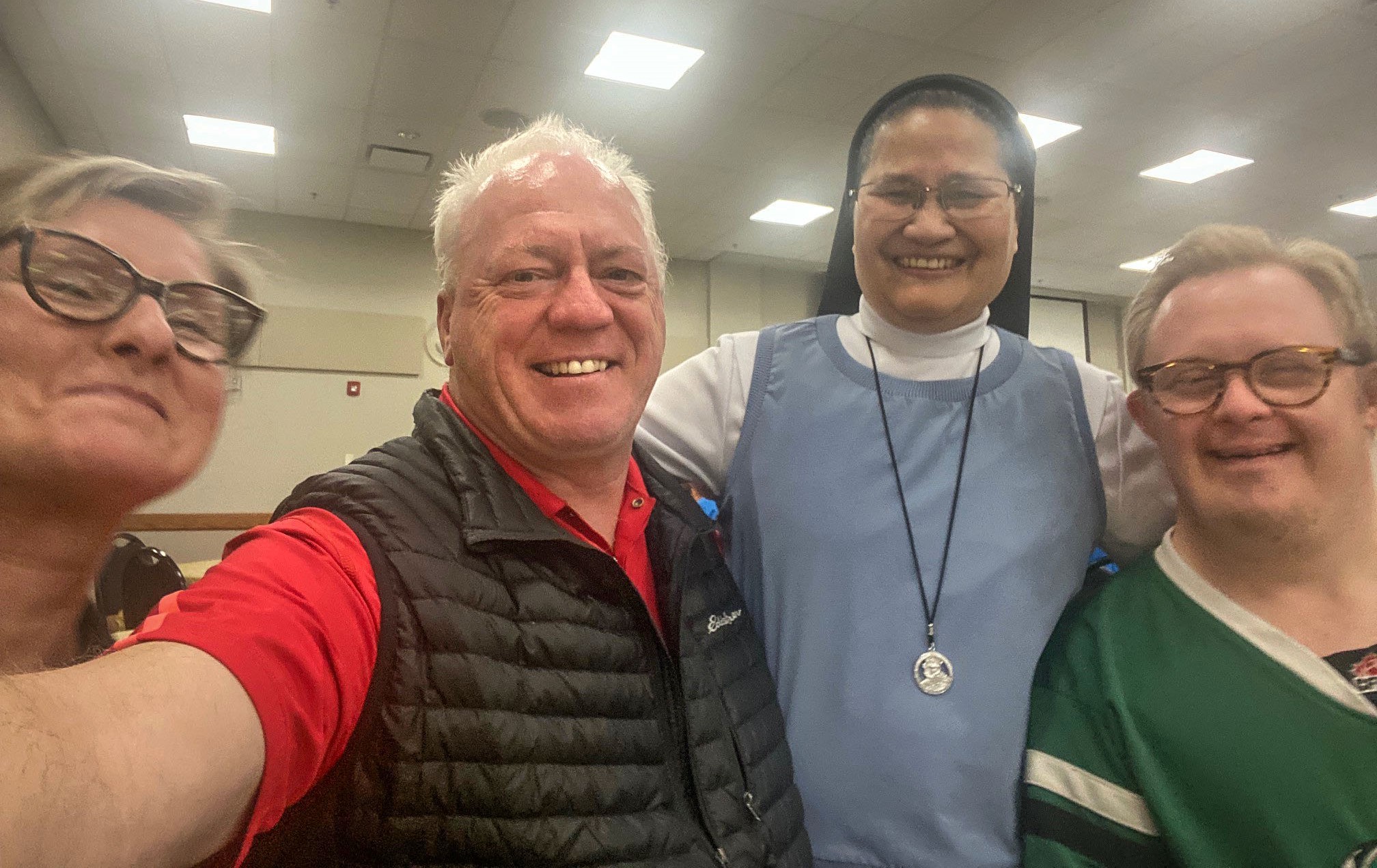 In your opinion, why should a man consider the permanent diaconate?
I think the need for deacons now is greater than ever. Our primary focus in ministry is to serve the poor, marginalized and downtrodden. The COVID pandemic has just gone through our society and ravaged those who were close to the poverty line and suddenly many more are living in much reduced conditions. We need more hands to develop programs and services to create an environment where those disadvantaged people can feel wanted, needed, cared for and loved.
In almost the same breath, there is also a need to increase our efforts to evangelize in the schools, care homes, hospitals. The Word of God is not getting to enough people because there is too much white noise from so many sources. Our diaconal community is needed to help proclaim and teach the Word in places where it is not being heard.
What particular skills do you have that will help you serve the Church?
I enjoy being around people. I like learning about the people around me and helping to welcome new people into the communities I am a part of. As well, I am pretty handy with construction work and I get along with most types of computer technology!
What do you hope to achieve as a deacon and what will be the biggest challenge?
I hope to be able to contribute to a few different areas of programming, including marriage preparation, catechism through RCIA (Rite of Christian Initiation for Adults) program and First Communion, Confirmation programs. The biggest challenge I will have to overcome will be realizing that I have time available that was previously taken up by a rather large chunk of study and homework time.