When I have the chance to talk to young people about the Sacraments, I often begin by asking them to name all of the seven Sacraments. They usually quickly name those sacraments they have received (or are preparing for): Baptism, Confirmation, the Eucharist, and Reconciliation. Some remember being in church for a wedding, and name Marriage. Others usually assume that becoming a priest is also Sacrament, and they identify Holy Orders as the sixth of the seven. Many struggle to name the last one, but usually assume that it has something to do with death or dying.
Once we identify this elusive Sacrament as being the Anointing of the sick (and telling them that this Sacrament is not only for those who are dying), many find it surprising when they learn that a funeral is not a sacrament. I can understand the confusion. Most of them have gone to Church to say goodbye to a loved one and have never witnessed or experienced the Sacrament of the Sick. While a funeral isn't a sacrament it is a sacred ritual. This is why it fits into a section of YouCat titled Other Liturgical Celebrations (YouCat 272-278), which addresses sacramentals, exorcisms, the practice of popular piety, and Christian funerals.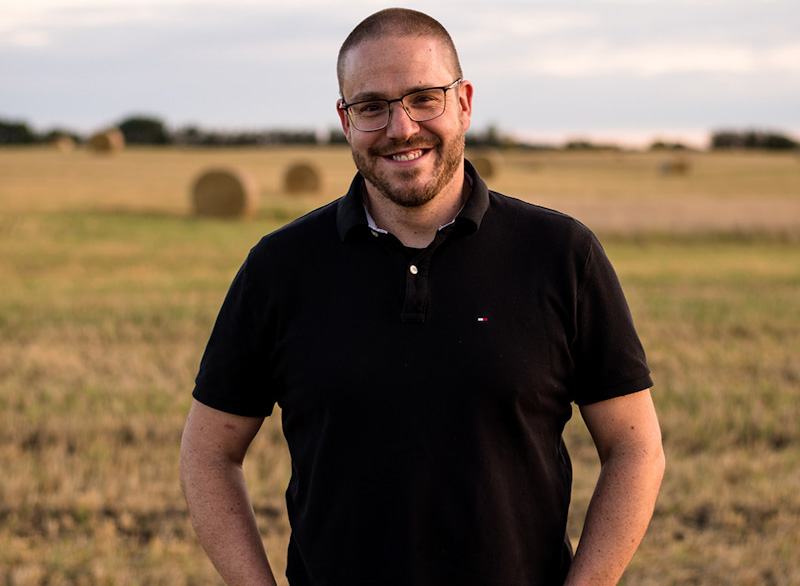 Sacramentals help make various moments in life holy and point towards the Sacraments. YouCat calls them "sacred signs and actions in which a blessing is conferred" (YouCat 272). Examples of Sacramentals include blessed objects like crucifixes, rosaries, the ashes we receive on our foreheads on Ash Wednesday, or the palm branches we get on Palm Sunday. Another example is holy water is also a sacramental. As we enter a church, we dip our hands fingers in this holy water and make the sign of the cross as a reminder of our Baptism, the moment in which we first came into the Church. We use this same water in the blessings of various holy objects: crosses, houses, cars, the ashes, and palms mentioned above. An object that has been blessed like a Bible, rosary, cross, or scapular is now an object that has been set apart as a reminder for us of God's grace acting in our lives. And so, we treat them with care and respect; and we also dispose of them in a similar fashion (therefore we burn or bury blessed objects.)
Exorcism is a particular prayer by which a person is protected or delivered from the evil one. There are two ways in which the prayer of exorcism is offered. One is at every Baptism, when "a so-called simple exorcism is performed, a prayer in which the person being baptized is taken away from the devil and strengthened against the 'principalities and powers' that Jesus overcame" (YouCat 273).
The other is a major exorcism, by which "a prayer is offered by Jesus' authority and in his strength through which a baptized Christian is delivered from the influence and power of the devil; the Church rarely uses this prayer, and only after the most rigorous examination" (YouCat 273).
This section also addresses acts of popular piety. These are religious actions often rooted in particular cultures like processions, pilgrimages, medals, the veneration of relics, and traditional prayers like the rosary or the Stations of the Cross. These are evaluated by the Church and seen as good for us "so long as (the act) is in and of the Church, leads to Christ, and does not try to 'earn' Heaven by works, apart from God's grace." (YouCat 274) These types of celebrations are not integral parts of our life of faith (as the Sacraments are), but are a source of strength and inspiration that can strengthen and deepen our Christian faith:
"Popular piety is one of our strengths because it consists of prayers deeply rooted in people's hearts. These prayers even move the hearts of people who are somewhat cut off from the life of the Church and who have no special understanding of faith." -Pope Benedict XVI
Lastly, this section addresses Christian funerals. While these are not a Sacrament as some would presume it to be, it is an important ritual. A funeral is service we offer for the benefit of the dead (by praying for them) and for the rest of us, as this act of thanksgiving and farewell play a key role in the grieving process. We express the sorrow we feel but do so in the light of our faith in the Resurrection. We pray that as all of us share in the death of Jesus at our Baptism, that this person who has died will also share in His resurrection. This is the end goal of all our lives, and Simeon of Thessalonica reminds us that:
"…even dead, we are not at all separated from one another, because we all run the same course and we will find one another again in the same place. We shall never be separated, for we live for Christ, and now we are united with Christ as we go toward him … we shall all be together in Christ."
-This is part of a series on the Youth Catechism. Mike Landry is Catholic Youth Camp coordinator for the Archdiocese of Edmonton. He is also chaplain for Evergreen Catholic Schools, serving 10 schools west of Edmonton. Mike and his wife Jennifer live in Stony Plain with their five children.