With your help, St. Joseph's College is Growing Faith and Shaping Catholic Leaders
Alexis was moving away from her tiny hometown where everyone knew everyone to a city where she knew almost no one. But she did know where to find a home on campus.

Rielle came from a strong Catholic home and had an active faith life but it was time to figure out who she was and what it meant to be Catholic – apart from her family.

Larissa was looking for a place to live on campus. A friend suggested SJC but Larissa was concerned about the faith-focus: "Do I need to be more Catholic to live there?"  

Éamonn was a self-described "Chreaster"* Catholic and heard about SJC "mostly by accident." He moved into the men's residence in his second year – with no expectations.
The university years are an exciting time for young adults, as they begin to explore their world and learn more about themselves. But it is also a time when many Catholic parents watch helplessly as their children abandon their family's beliefs and faith practices. It doesn't have to be that way. St. Joseph College, a Together We Serve beneficiary, offers a unique Catholic community in the heart of the University of Alberta campus where young adults – whether believers or seekers – can learn, grow and thrive.
Alexis had helped her older sister move into Kateri House, SJC's new residence for women, a few years earlier and wanted the same kind of community when it was her turn to venture out. "We are like a family here; we take care of each other and help each other figure out life in general."
Rielle also found what she was looking for at Kateri House. "I was really attracted to living in a vibrant community in the heart of campus, supported by a faith community," says Rielle. "It was more than just a place to live. It was being part of a community, surrounded by brilliant academics and kind, caring, compassionate individuals, mentors, and role models who cared about me as a person."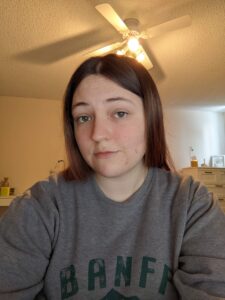 Unlike Alexis and Rielle, Larissa was not initially attracted to the Catholic connection. "It scared me at first," she says. But her fears were soon put to rest. "I was looking for something that would help me get connected and be part of something," said Larissa. "At St. Joe's, I was part of this bigger community where I made a lot of friends – in fact, all of my university friends!"
In the fall of 2021, Éamonn expected another year of online classes but instead found himself scrambling for a place to live. "My uncle mentioned to me that St. Joe's had a men's residence. I applied and they took me in." Not knowing what to expect, he was immediately struck by the closeness of the community. "Living with guys all going through the same thing, you can build really strong friendships as you build your faith together. I regret not coming here my first year!"
While we might think that young adults slowly drift away from their Catholic faith when they leave home, the reality is that many simply stop going to mass immediately. SJC makes it easy to stay involved. "When you move away from your family – and mom is not waking you up for church – suddenly it's all on you," says Alexis. Éamonn agrees: "In my first year, I would often justify not going to church by saying it was far away. Here, it is literally down the stairs." But it's more than just convenience. "Going to mass at SJC was the first time I wanted to go to mass, for me," says Larissa.
"SJC helps young adults away from home for the first time figure out what it means to be Catholic," says Rielle. "SJC is a great place to learn the faith without pressure," adds Larissa. "They give you the tools to find out for yourself." Those tools include an active Catholic Students' Association that offers weekly groups, like Alpha and Bible studies, along with retreats and other non-academic opportunities to experience and grow in the faith. On the academic side, the college offers over 70 credit courses open to students of all faiths – or no faith – that explore the unity of Faith and Reason.
Residents are not required to take SJC courses but many do. When Larissa came to the University of Alberta to study engineering she had no intention of taking courses at SJC. "I was getting into arguments with an atheist friend and realized I didn't know the answers to his questions," she explains. "I took my first course, Intro to Science and Religion Dialogue, which gave me more foundation to my faith." Seven courses later, the erstwhile engineering-student graduated from Arts this spring – with a major in psychology and a minor in Christian theology.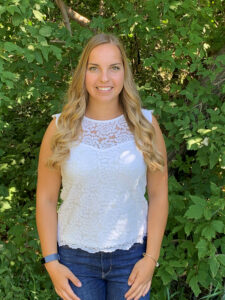 Alexis also found inspiration at SJC for the direction her life will take after graduation. "Being surrounded by people who share my values, I realized that I want to teach in a Catholic school." Toward that end, Alexis just completed the SJC Certificate in Catholic Education, which is recognized as a hiring asset by a growing number of Catholic school boards in Alberta.
A third-year political science student, Éamonn took his first SJC course "for the GPA [grade point average]," but has learned to value the relationship between faith and his chosen major.
"My politics are very informed by my religion," he says. "I am more confident in saying, 'this is what I believe.'"
Éamonn also changed his approach to life after just one year at SJC. "I've re-prioritized," he says. "Before it was mostly career and fun. Now, I'm working towards marriage. With 50 guys [in residence] and 250 women, there's a good opportunity to make a Catholic marriage!" he says with a laugh.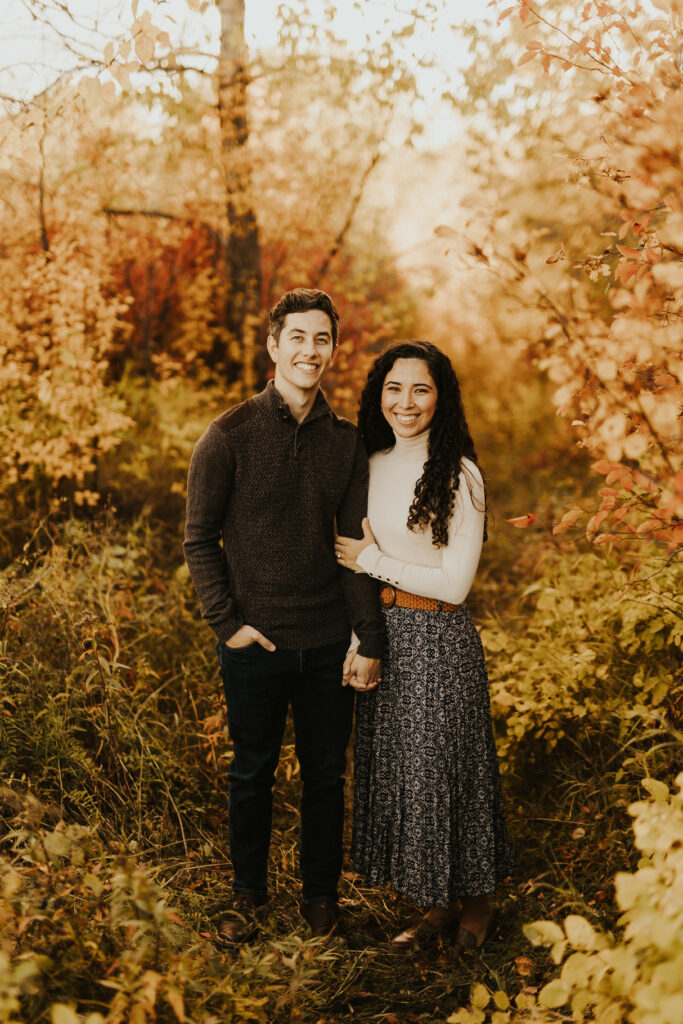 Rielle is a case in point. In July, she will marry Mathew, in a wedding mass celebrated by Father Glenn McDonald, a former SJC chaplain.
"We met at SJC. Mathew transferred to UofA in his third year and lived in the men's residence. We were both elected to the Catholic Students' Association and became fast friends. Five years later, we were engaged."
This Catholic "power couple" – Rielle a future lawyer, Mathew a future doctor – credits SJC and their shared Catholic faith with not only enabling them to meet but for giving them a solid foundation for their life together.
When you give to Together We Serve, you are helping young Catholics like Alexis, Éamonn, Larissa, and Rielle, grow in their faith during a formative time of life when many young people turn away from their family's beliefs and practices.
St. Joseph's College needs your support to continue growing faith and shaping tomorrow's Catholic leaders. Visit www.caedm.ca/togetherweserve to give today.
*Chreaster = Catholics who go to Mass primarily at Christmas and Easter.
---
Together We Serve Annual Appeal 2022 – Change is Coming!
Donate now, click on: