Thousands of prison inmates have been given the opportunity to encounter Christ through the Mass at the Edmonton Remand Centre correctional facility.
The Mass Project is a weekly initiative focused on catechizing inmates on the significance of the Mass and then offering Sunday Mass at the Remand Centre on weekends. The new Remand Centre is the largest in Canada by area and capacity.
"The Mass is the most precious of the Sacraments that we have within the Church and we wanted to remind the inmates of the importance of this Sacrament," said Mass Project founder, Jerry Moran.
At the time that Moran founded the Mass Project in 2017, there were more than 1,700 inmates at the Remand Centre and about 35 per cent of those prisoners self-identified as Catholic. There are now approximately 1,400 inmates at the Remand Centre. There is no updated record on what percentage of that demographic identify as being Catholic.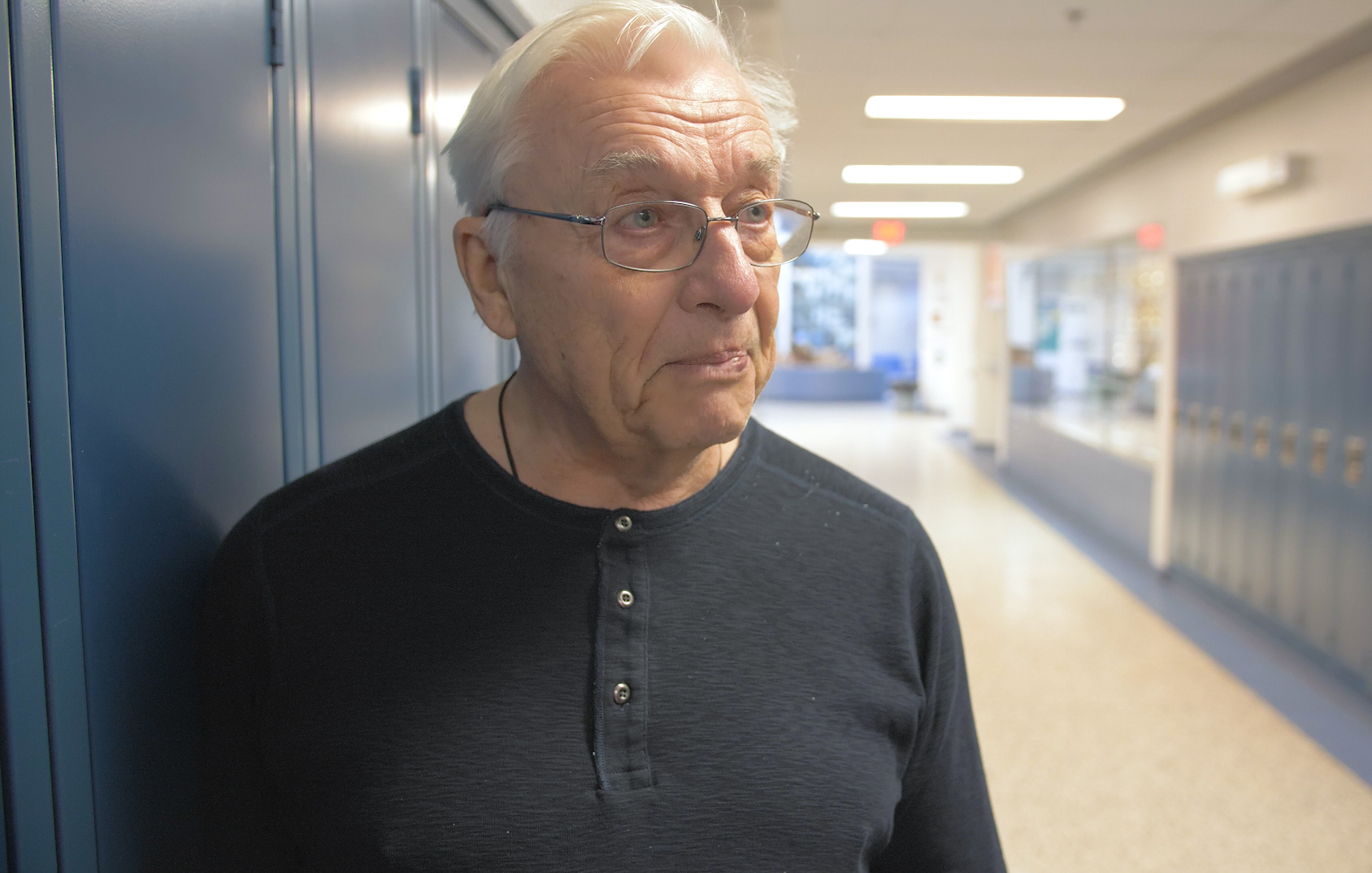 Nevertheless, "I think we owe it as a community to the prisoners who are deprived of the privilege of the Mass to provide that opportunity for them to participate," Moran said.
Prior to Mass project, there was no consistent access – if any – to the Mass for Remand inmates.
The Mass Project has a simple structure. On Wednesdays, volunteers visit the Remand Centre and offer 45 to 60-minute catechism sessions that teach the inmates about what the Mass is and why it is the pinnacle of the Catholic faith. The intention of these weekday catechesis classes is to prepare inmates for the celebration of the Mass, offered on Saturday evenings, and sometimes Sunday afternoon. The Wednesday sessions are promoted throughout the Remand Centre so that the inmates know they are able to attend these sessions and attend Mass on the weekends.
The Wednesday sessions also teach and promote the practice of Lectio Divina (praying with Scripture) as a practice for the inmates when they don't have access to the Mass. Inmates are also given the opportunity to write prayer intentions later used as the Prayers of the Faithful at the weekend Mass.
Only 20 inmates are able to celebrate Mass together at a time, due to prison security guidelines. Each week Mass is celebrated is different units of the prison.
Several inmates say about the impact that it has had on their lives.
One inmate said it has supported him on his "daily path as a Godly man and father" and that he "has never been this happy ever!"
Another said that having the Mass come to the Remand Centre has "helped me find my faith, especially with the chance to receive Communion."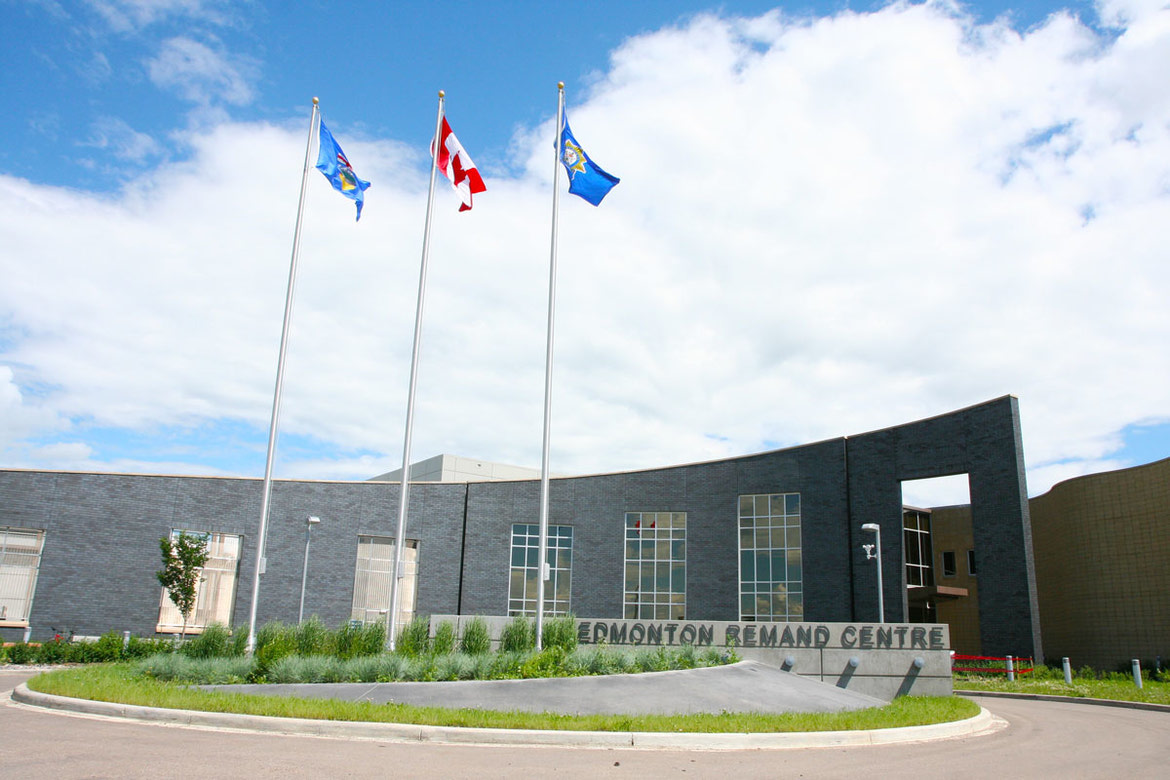 Several inmates spoke about how having the Mass "gives them hope" and that "even as deep in prison as we are, God's light can still shine on us here."
The Mass Project would not be possible without the priests who volunteer their time. Rev. Susai Jesu and Rev. Mark Blom – both pastors at Sacred Heart Church of the First Peoples in Edmonton – and retired Oblate priest, Rev. Alfred Groleau of St. Albert. alternate celebrating Mass at the Remand Centre.
"For many of these inmates, they are in a time of crisis so having the Mass available is so important,  as it is a vital source of spiritual nourishment for them," Father Groleau said.
One of the highlights for Father Groleau is incorporating the self-written intentions that the inmates compose for the Prayers of the Faithful. "It is beautiful to hear them express their simple and direct faith in God and express their need for God."
Jerry Moran retired from the prison chaplaincy and the Mass Project in 2021. He has passed the work of leading the Mass Project to a team of volunteers, including Louis Kloster, a former religious education consultant and catechist for Greater St. Albert Catholic Schools.
Kloster was initially hesitant to serve in the correctional system. However, Kloster  said "a gentle nudging from the Holy Spirit" changed his mind.
****
We had the opportunity to interview Kloster about his experience serving with the Mass Project and about why this Project is so important for our local Catholic community:
Why did you want to volunteer for the Mass Project?
It was my first time in the prison and we were running a Wednesday catechesis session.
On that day, we had just started talking and the room was filled with inmates. This young fellow arrived late and he raised his hand and asked "How do I ask Jesus into my heart, because I have tried and it doesn't seem to work."
And then another inmate across the room raised his hand and said "me too!" I wasn't expecting these questions.
But I answered:  "John, the fact that you have asked Christ into your heart and that you desire him to be there, tells me that he is already there. But you know inviting Jesus into your heart isn't just a one-time event – it's something we do every day. We wake up each morning and ask the Lord "please be with me and guide me."
And then the guard showed up and said that there had been an incident and that there needed to be a lockdown. So before we really got to engage with John's question we had to leave.
I happened to be attending the Mass at the Remand Centre that week and I talked to the priest and asked if I could speak with John again. I was able to share with John the image of Christ knocking at the door of our hearts and asking to reside there. And then we respond with offering him some rooms for rent, but Christ responds by asking for everything.
We feel unsure about this; perhaps we are nervous about Christ having our whole heart. But then Christ responds by saying that when he has our whole heart, our heart expands. But Christ will wait for us, even if we are hesitant at first.
John approached me – and he was so grateful – all the inmates are always so grateful – and John said "you know when you were talking I felt something in my heart and I think it was Jesus!"
And I really believe that that first experience impressed upon me on the value of being a part of this Mass Project.
We go in providing a service for them, but in turn we receive so much, so abundantly. I've learned so much about faith and gratitude and humility from the inmates. They inspire me. They are good people – for the most part – and there is an openness about them, a receptivity about them. They recognize their wrongs, and they want to get back on track.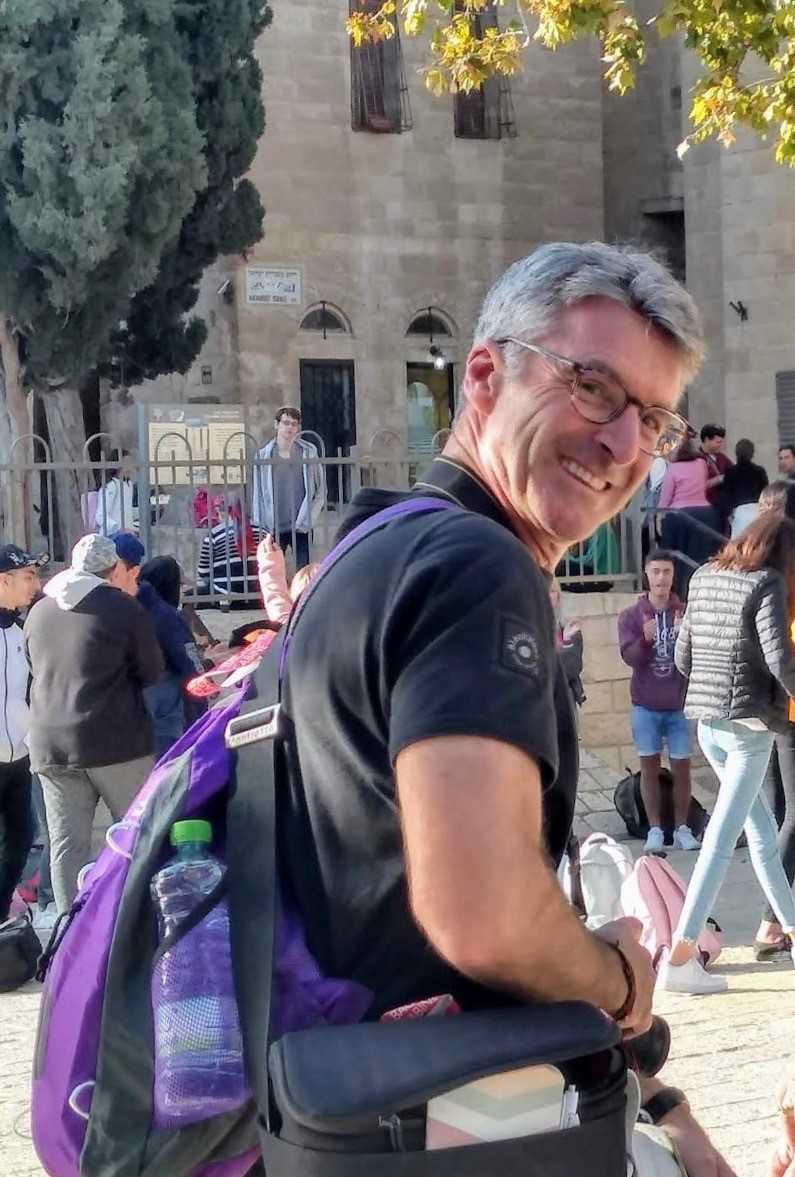 What do you hope Mass Project will achieve?
That's a very good question. I think a lot of the time we plant seeds and provide some encouragement; we talk to the inmates that Mass can be a life-changing experience for us. You should not be the same person after the Mass that you were before the Mass.
We tell the inmates – when you go back to your units you can be a witness, an example by being more loving, more patient, more kind, more respectful and hopefully your fellow inmates will see something different in you.
But honestly, we plant seeds, and we don't necessarily see the fruits of our work. We believe that we make a difference, but the fruit is often hidden. How can we measure it? We do have inmates that come back repeatedly to Mass, and they often bring new inmates with them.
We are able to share about Christ's unconditional love and mercy. Those opportunities make it all worth it.
***
Kloster is one of three volunteers who have assumed responsibility for the Mass Project. He works alongside Sandra Talarico, the director of religious education at Newman Theological College, and Julian diCastri, former teacher and principal for the Greater St. Albert Catholic Schools, in ensuring that this mission of sacramental grace continues.
Still, it's been a struggle to keep it going due a shortage of volunteers and a limited number of priests who are available to celebrate Mass due to their schedules.
"We are always looking for more volunteers," Kloster said. "and we are often short on volunteers, so less inmates are able to experience our Wednesday catechesis sessions, since we always need to have two volunteers working together.
"Occasionally we must cancel Mass, because we don't have enough people for the Wednesday catechism classes, or no volunteer who is able to accompany the priest for the weekend Mass. We would love to able to offer more than one Mass per weekend if we had more volunteers and more available priests."
Who can volunteer?
"Any volunteers at the prison need to be adults, 18 years of age and over," Kloster said.
"Mass Project volunteers are also required to be practicing Catholics, since they will be teaching about the Catholic Mass, and being able to speak with knowledge and personal experience is vital. The inmates often ask deep questions, and having a good knowledge of our faith is enable our volunteers to respond in a helpful manner."
Moran said of the Mass Project he founded: "I hope that it continues forever."
To volunteer with the Mass Project contact Louis Kloster at: lpkloster@gmail.com
Jenny Connelly – Archdiocese of Edmonton