"The season of Advent, restores this horizon of hope, a hope which does not disappoint for it is founded on God's Word. A hope which does not disappoint, simply because the Lord never disappoints! He is faithful! He does not disappoint! Let us think about and feel this beauty."
On Dec. 3, the season of Advent will start. Advent is a sacred season where we call to mind the importance of Christ in our lives and prepare our hearts and minds for the celebration of Christ's birth at Christmas and His Second Coming. This Advent is the shortest it can be since the fourth Sunday of Advent is on Christmas Eve. Advent is such a busy time and can feel like a whirlwind of activities and to-do lists to be ready for Christmas with gifts to buy or prepare, food to make, parties to attend, and clothing to sort out.
Sometimes we can arrive at Christmas Eve and not know what happened as Advent has disappeared. We may still have a lot of preparations to do for Christmas or are prepared yet feel rather stressed or frazzled from pushing ourselves to get everything done. This year, there could be an even greater likelihood of that happening since Advent is so short. How can you take time to prepare for the coming of Christmas and Jesus' Second Coming in a more intentional way as a couple this Advent?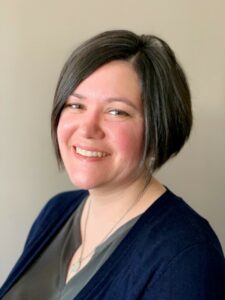 Pope Francis reminds us that Advent can be a time that restores hope to the point that we can think of and even feel the beauty of hope from God's Word. This hope can be particularly seen through the readings that reflect on the hope of the coming Messiah or through the tradition of the Jesse tree whose ornaments trace some of the people, events and prophecies that lead to Christ's birth.
For example, Isaiah 9: 2, 6-7 says, "The people who walked in darkness have seen a great light; those who lived in a land of deep darkness— on them light has shined. […] For a child has been born for us, a son given to us; authority rests upon his shoulders; and he is named Wonderful Counselor, Mighty God, Everlasting Father, Prince of Peace. His authority shall grow continually, and there shall be endless peace for the throne of David and his kingdom. He will establish and uphold it with justice and with righteousness from this time onward and forevermore. The zeal of the Lord of hosts will do this."
This reading alone brings much hope to us of the light that came into the world at Christ's birth and will come again at his Second Coming. If you take a moment to pray with this scripture, you could reflect on some hope that you may see in your own life and marriage with the struggles you have and how God is working through them.
During this time of joyful anticipation and reflection, you can draw closer to Christ and to each other, nurturing a spirit of hope that sustains your faith and your marriage. As you anticipate the birth of Jesus, reflect on the sacrifices Christ made in becoming a child and coming down to earth. Love and sacrifice form the foundation of your marital relationship as well and just as Christ enters the world to bring hope and salvation, He is also present in your marriage and family, offering you the hope and grace you need to tackle the challenges of daily life and grow in your love for each other.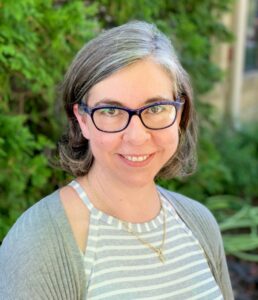 This Advent, we would recommend specifically planning to take time as a couple to prepare for Christmas. For instance, you and your spouse could set aside some time for prayer together. This could include going to a penitential service at your parish or at another parish in the Archdiocese or you could attend a parish event.
If going out together isn't feasible due to your circumstances in life, you could take some time to pray at home by slowly and quietly praying with the readings from the day, praying the liturgy of the hours, or reading from an Advent meditation book and discussing what you read. Many families like to incorporate the tradition of having an Advent wreath. The light of the candles and the symbolism of the Advent wreath can enhance your meditations, allowing you to savour the hope and experience the beauty and anticipation inherent in this season.
This may feel like another thing to add to your to-do list this Advent, yet the purpose of it is to take time to quiet your heart and mind to focus on God's Word, which reveals God's hope and promise as He prepares the world for the birth of his Son. Setting aside this time of prayer with your spouse allows for the possibility of being able to connect spiritually together as well.
Pope Francis speaks of how God "does not disappoint!". Indeed, God does not disappoint. However, sometimes at this time of year, we can struggle with unmet expectations from our spouse or others. Open communication about our hopes around Christmas can be really helpful to avoid disappointments. You could take some time together to sit down and have a conversation without distractions of technology or other people for both of you to answer some of the following questions:
What are you hoping for as a gift at Christmas and how much money would you like me to spend (minimum and maximum amount)? Are there any other people you would like me to buy gifts for? If so, discuss what to buy and how much money to spend.
What is the most important thing you would like to do this Advent to spiritually prepare for Christmas?
Do you have any particular need that you would like honoured this Advent? If so, what is it?
Is there anything that we can do to simplify our Advent and holiday plans to put Christ first?
Are there ways that we can be more intentional around keeping Advent as a time of preparation for Christmas and Christ's Second Coming, and Christmas a time of celebration?
Do you have any concerns about the upcoming holidays? If so, what are they? What are some ideas you have of how to address this concern? Please try to state this in a positive way, such as "I feel concerned about not having time to rest when the house is so busy with the company we are having. One need that I have would be to have an hour to myself to lie down and rest in the days leading up to Christmas."
Taking some time to discuss these questions can help to share your needs, hopes, and expectations with your spouse, which may help to alleviate some disappointments that can come up throughout Advent and Christmas.
It is easy to get swept up in the busyness that permeates this time of year. Therefore, this Advent, we recommend you set an intention to purposefully set aside time to prepare your hearts for Christ's coming at Christmas and in His future coming. By choosing to prepare your hearts through spiritual practices like daily Scripture readings, prayer, and acts of kindness, you can increase your sense of hope and deepen your connection with God and each other. This intentional approach can allow you to more fully experience the true joy and hope of the season as you prepare your hearts and home for the arrival of Jesus.
– Melissa Guzik and Jean MacKenzie are registered psychologists who work in private practice in Edmonton. They are co-authors of the Catholic marriage enrichment book and workbook  To Know, Love and Serve: A Path to Marital Fulfilment. For more information, see: www.knowloveserve.info.
[1] Pope Francis (2013, December 1). Angelus. Libreria Editrice Vaticana. https://www.vatican.va/content/francesco/en/angelus/2013/documents/papa-francesco_angelus_20131201.html