Our Lady of Fatima Parish, Edmonton's Portuguese parish, is celebrating their Golden Jubilee Anniversary Oct. 22-23.  It promises to be a weekend that brings both Portuguese and Canadian culture together with a deep love and devotion to the parish's namesake, Our Lady of Fatima. The events will include three days of festivities, beginning with a gala event on Saturday evening (October 22) and concluding with a solemn Mass and celebratory luncheon on Sunday (October 23).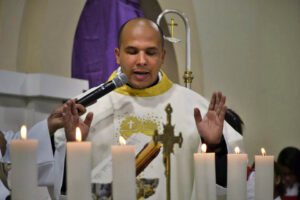 Father Sergio Santos is the parish priest at Our Lady of Fatima, who immigrated from Brazil in 2019 to serve the Catholic Portuguese community here in Edmonton.
"The Mass will be in English and presided over by His Grace (Archbishop Richard Smith) and the songs for Mass will be in Portuguese, as well as some of the readings," says Father Santos.
"After Mass, outside of the church, we will raise both the Canadian flag and the Portuguese flag and we will play the anthems for both Canada and Portugal. We are proud to be both Canadian and Portuguese!"
Our Lady of Fatima parish was originally founded in 1972 with the help of Father Arduino Antonello, a Salesian priest from Brazil who came to support the Edmonton Catholic Portuguese community at the request of the Edmonton Archbishop.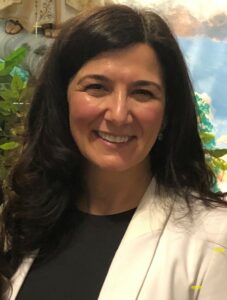 The parish is rooted in the history of Portuguese immigrants who came to Canada and who wanted to continue to celebrate their Catholic faith with the richness of their native culture and tongue.
Lidina Mendes has been a parishioner at Our Lady of Fatima since she emigrated from Portugal in 1986, at just 17 years old.
"In Portugal I was always quite involved in the Church community," Mendes shares. " And moving here as an immigrant and not knowing the English language as my first language, it was wonderful to be connected to a Portuguese community through the Faith and to be able to practice my faith in my own language."
Lidina also shares that the Golden Jubilee celebrations at Our Lady of Fatima are a culmination of of an entire year of Marian celebrations, in honour of the Our Lady of Fatima apparitions in Portugal. Throughout this year, the Our Lady of Fatima community has been commemorating the 13th day of each month, in honour of Our Lady of Fatima first appearing in Fatima, Portugal on May 13, 1917. Our Lady of Fatima parish is known for it's jubilant celebration of their namesake, which include processions with Marian hymns being sung, traditional Portuguese attire, floral arrangements in honor of our Lady and the processed elevation of images of Our Lady of Fatima.
Father Sergio says that "Our Lady of Fatima is not just a Portuguese devotion, but it is a universal devotion." He is confident that the intercession of our Lady is not only covering the Jubilee celebration of his parish, but that she is also looking out for all of Edmonton.
"When our Mother is taking care of her children she will keep us safe for sure, and Our Lady of Fatima is especially taking care of us at this time."
For more information about the Golden Jubilee celebrations at Our Lady of Fatima parish, visit the Archdiocesan website here: https://caedm.ca/events/ 
Jenny Connelly – Archdiocese of Edmonton