Pope Francis will place the people of Ukraine and Russia under the protection of Mary, Mother of God.
His Holiness will consecrate Ukraine and Russia to the Immaculate Heart of Mary during the Celebration of Penance that he will preside over in Rome at St Peter's Basilica on the Solemnity of the Annunciation of the Lord, March 25. On the same day, the Vatican said, Cardinal Konrad Krajewski, the papal almoner, will carry out a similar consecration at the Shrine of Our Lady of Fatima in Portugal.
The Ukrainian Catholic leaders have prepared a Novena and invited all Catholic faithful from around the world to join them in prayer over the next nine days.
In view of this appeal for prayers, Archbishop Smith, united with the Holy Father and the Catholic Bishops of Canada, invites the faithful of the Archdiocese of Edmonton and all people of goodwill to participate in the Novena by offering the following prayer: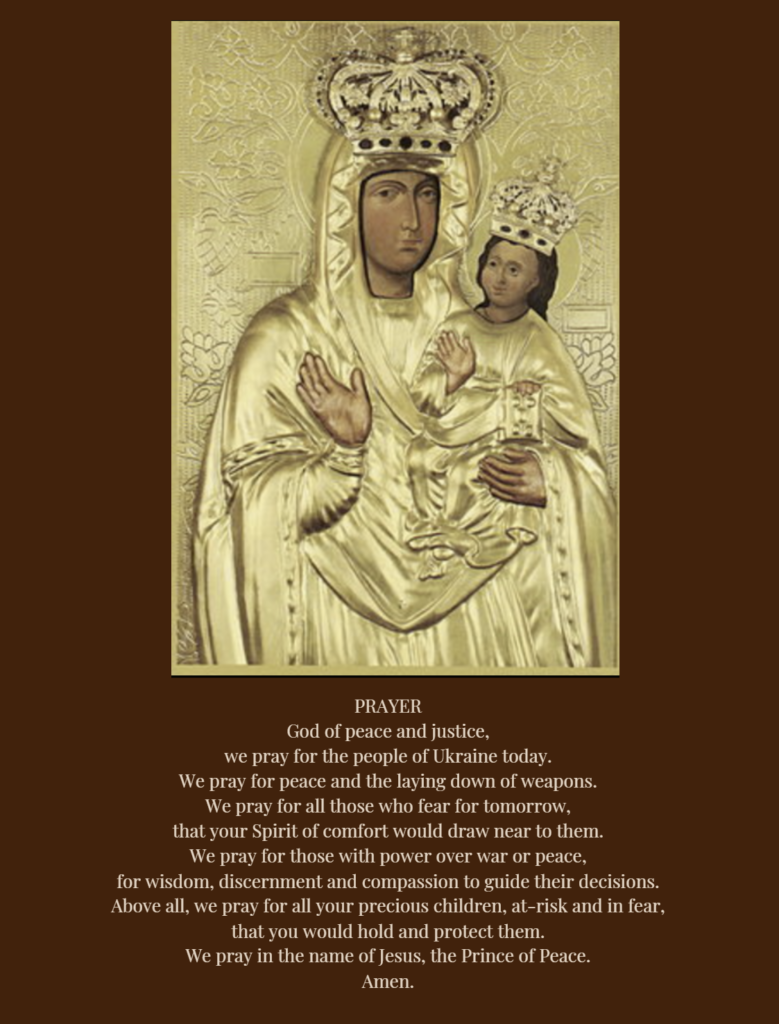 Let us pray to God, our Father, for His Peace.
---
Download the CCCB News Release: