In a few short weeks, Indigenous delegates from across Canada are scheduled to meet with Pope Francis in Rome as part of the ongoing journey toward healing and reconciliation.
The meetings, beginning March 28, are an opportunity for Indigenous Elders, knowledge keepers, residential school survivors, and youth to share their experiences and thoughts with the Holy Father. The First Nations, Metis, and Inuit delegates will meet with Pope Francis over five days, ending with a final audience including all participants on April 1.
Three delegates from Alberta will be participating in the meetings.
Gary Gagnon and Angelina (Angie) Crerar, are representing the Métis Nation. Gagnon is a vice-president of the Metis Nation of Alberta and a cultural facilitator with the Indigenous Learning Services Program at Edmonton Catholic Schools. Crerar is an elder, community activist in Grande Prairie and residential school survivor.
"It's so important that everyone has the right to live their own lives, their own ways, their religion, no matter what. This is how we learn to forgive and to get an open heart, open mind, and open soul," Crerar said in an interview. Crerar said she has been waiting more than 50 years for an opportunity like the delegation meetings.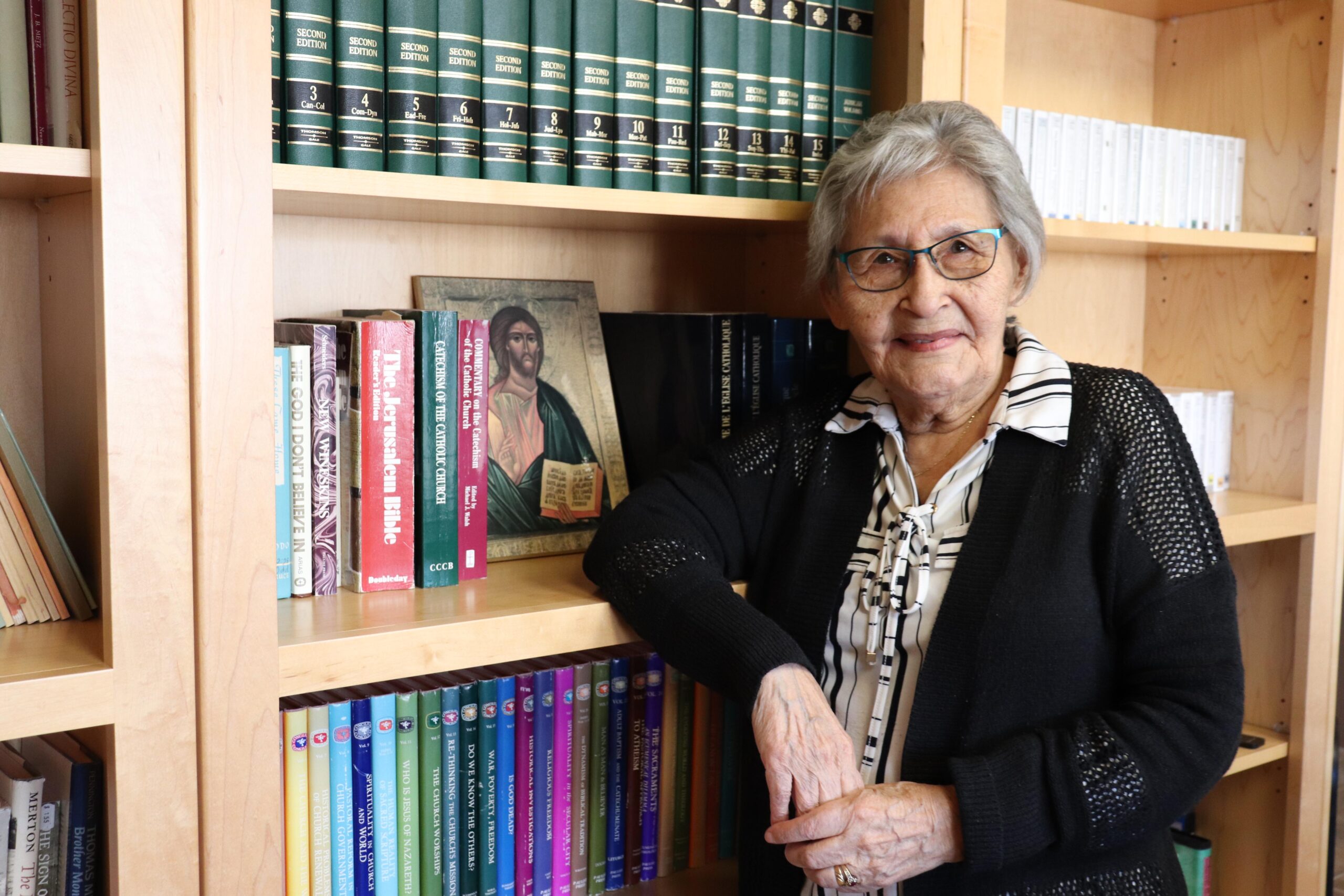 Chief Wilton ('Willie') Littlechild of Maskwacis, Alta. is a residential school survivor. He has advocated for Indigenous peoples with the United Nations for more that 40 years.
The Edmonton Archdiocese will be releasing a series of interviews with each delegate starting on March 8 and ending on March 22, just before the delegation meetings.
Over the next few weeks, the Archdiocese will be sharing interviews with each of the delegates. It's an opportunity for each of them – in their own words – to share their story, what they plan to share with the Holy Father, and how Canada can continue to walk with Indigenous people as they lead the road toward healing and reconciliation.
Edmonton Archbishop Richard Smith and Calgary Bishop William McGrattan are among the Canadian bishops set to accompany the delegates.
In the Archdiocese, St. Joseph's Basilica has been designated as a hub for prayer and adoration. A votive candle will be lit in the Basilica for the duration of the delegation. An early morning period of prayer is also planned at the Basilica on April 1 while the Holy Father meets with all the delegates during the final day of the delegation.