Sacred Heart Church of the First Peoples is hosting a series of cultural workshops that aim to reconnect indigenous people with their culture and facilitate healing from the wounds of the past.
Pastors Fr. Susai Jesu and Fr. Mark Blom say that "the workshops are ways of bringing attention to our cultural nature. . . and our Christian nature with compassionate and patient love that will help us be more fully alive in Christ."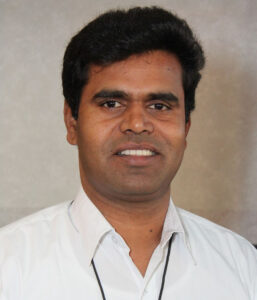 Over the next year, Sacred Heart is hosting workshops on traditional art forms such as beading, tufting, spruce root basket weaving, the Cree and Dene language, indigenous cultural teachings and traditional drumming.
These workshops are largely funded by the estate of former Sacred Heart parishioner who wanted to help the poor and to support healing and reconciliation
Suzan Marie, a Dene and Cree artist and teacher of traditional Indigenous skills, has been working to preserve and share Indigenous culture for more than 30 years.
Marie is leading art and skills workshops at Sacred Heart every month. She will be teaching workshops on beading, reindeer hair earring making, porcupine quill art, spruce-root basket weaving, and caribou hair tufting, among others.
Marie attended three residential schools – including locations at Fort Smith and Fort Simpson, N.W.T. – as an elementary student. She was awarded the Queen's Golden Jubilee Medal for her efforts in teaching and reviving traditional indigenous skills and art form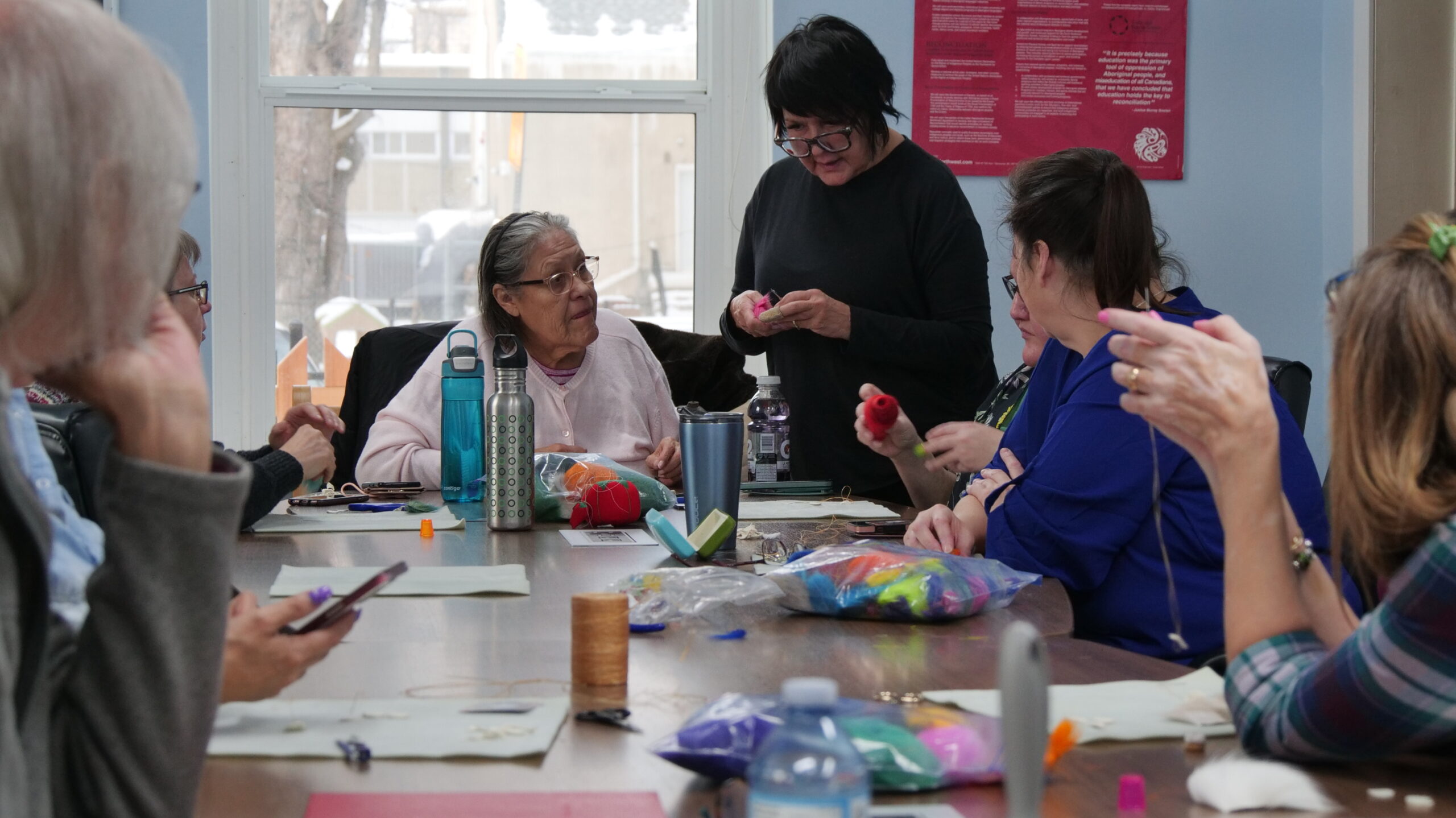 We had the chance to speak with Marie about her work and the significance of hosting her workshops:
Where did you learn the art forms that you teach?
In my early 30s I lived in northern Alberta at Fort Good Hope, N.W.T. and that's where I learned the traditional Dene techniques from the elders there, the masters of these traditional skills. I was taught by the masters and I've just always had it in me to know my culture. I was dying to know my culture! It's in my DNA, I was thirsty for it all my life, but I never had the opportunity until my 30s.
As someone who attended residential schools, what is the significance of sharing your cultural practices at a Catholic church?
You know, you have to forgive at some point in your life. And I've done a lot of healing over the past 30 years. It took me a long time to enter a church, but when you have compassion – like Fr. Susai and his team – you feel the good energy.
I think it's a great location. It's such a passionate parish. I'm not an every Sunday church-goer – but I love that church because it incorporates the Cree language, the sweetgrass, the elders are there, there is a support group there for people who are healing.
I find comfort at the First Nations church here in Edmonton. There is only one Creator, one God!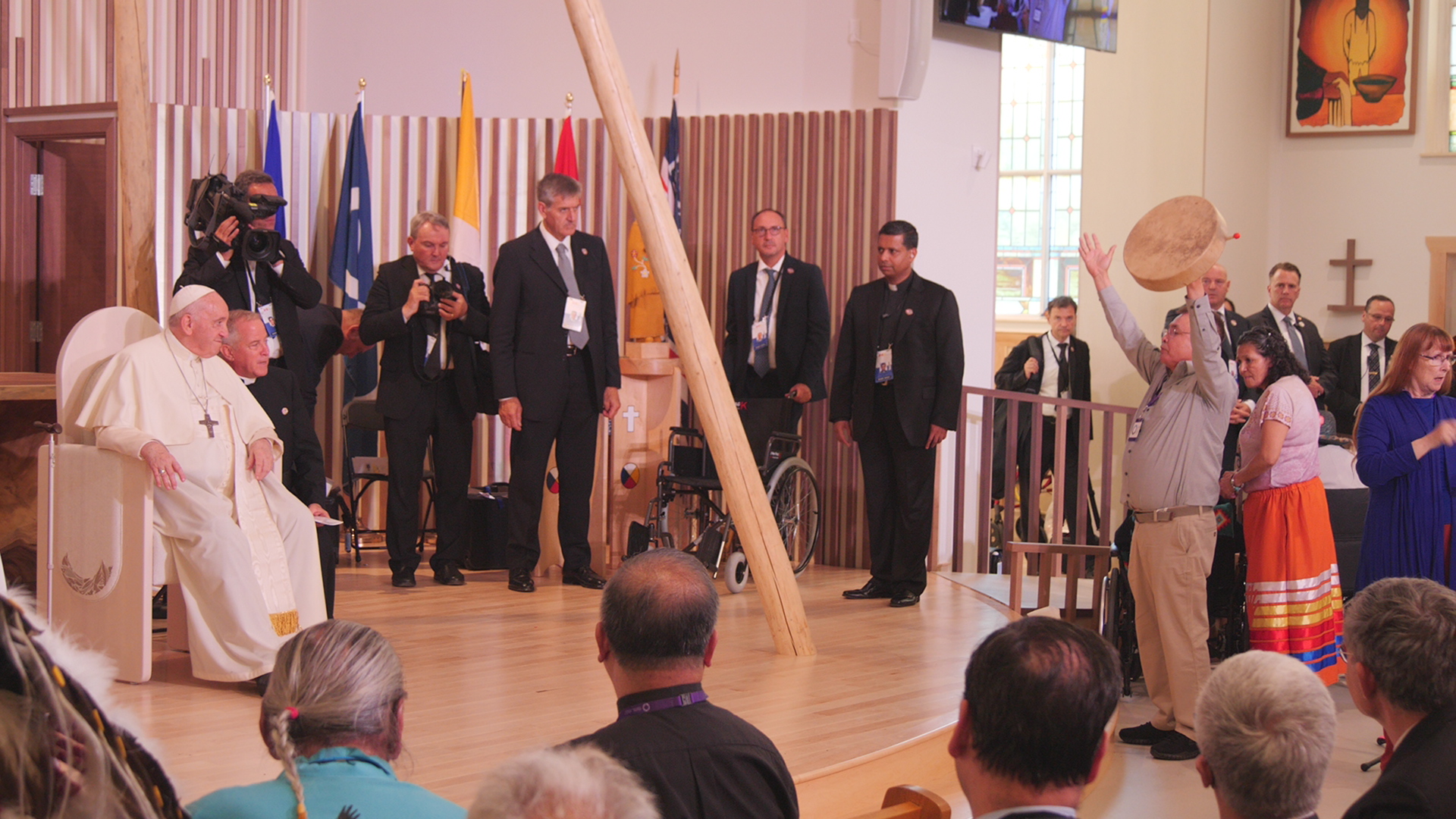 Pope Francis visited Sacred Heart Church on July 25, 2022. How did the Pope's visit contribute to your connection with the Catholic Church?
My mom just passed away, but last summer she came to see the pope. Fr. Susai gave me a handicap pass so that my mom could get close to the pope when he came to Sacred Heart Church of the First Peoples. She really looked forward to it. She loved it.
All of those connections with the Church and Fr. Susai, made it OK for me to come and do these workshops at the Church. I feel a sense of calmness.
How did the first workshop go?
It built community! The participants were all tickled by it! And it is wonderful because it is free for participants. Fr. Susai has secured funding for these workshops, so people can come for free.
Reconciliation is not just an indigenous thing. It has to be a partnership. It's good to mix the participants – Indigenous and non-Indigenous – because then cultural education and understanding happens both ways. I think that's key – to not have the participants only be indigenous. It brings people together and builds a stronger community.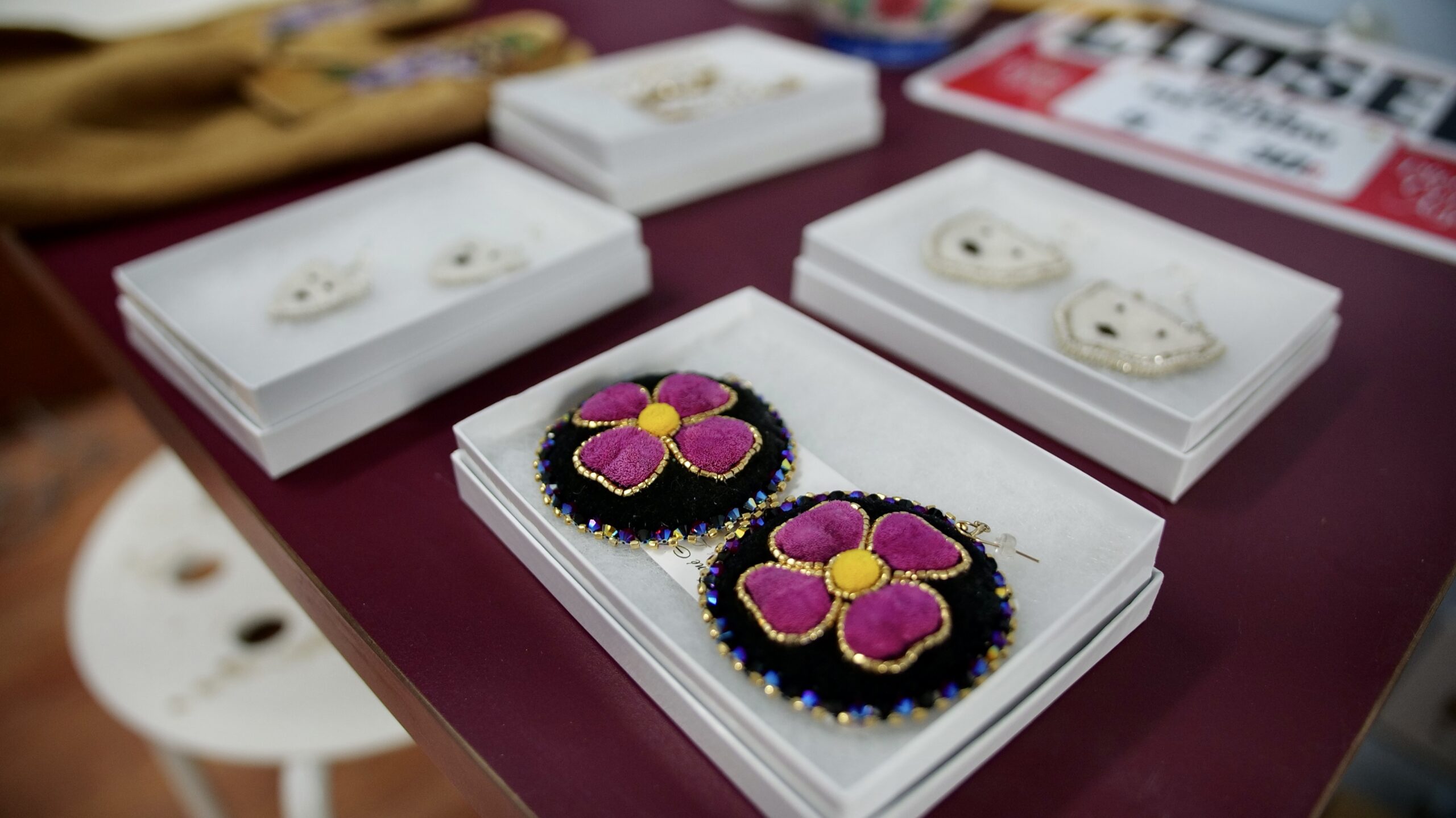 ***
Fr. Susai and Fr. Mark Blom initiated the beginning of this movement of healing through teaching.
"In ministering among First Peoples it becomes clear. . . [that] there is a validation that occurs when connections are made with one's origins," the pastors said in a joint email.
"Our deepest validation is that we are all children of God, but there are many other levels of validation that we need to be whole, and these complement one other. Already we have witnessed through the first beading workshops how this creates connection with their culture and brings about positive energy and life. The workshop participants were so happy to make and feel that this is theirs and their own."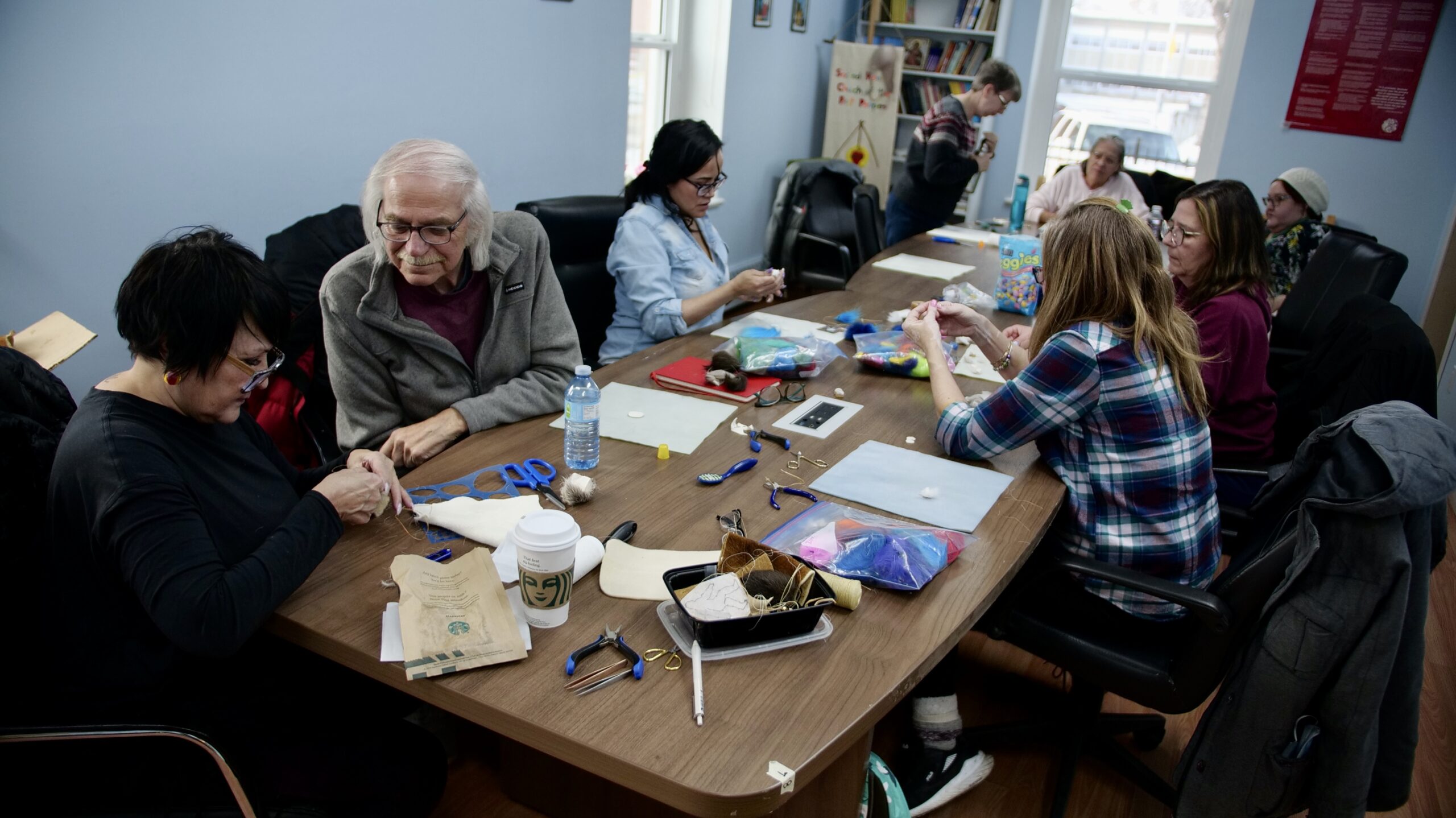 These workshops have the potential to not only rebuild cultural legacies but to also build the Kingdom of God.
"There is an old saying that grace builds on nature, and another that says that the glory of God is fully alive in humanity," the pastors said. "A fruitful discipleship rests on accepting the humanity that God loves and caring for it so we can work with God in restoring creation."
Through rejuvenating traditional cultural practices, Sacred Heart Church is seeking to be a community that co-creates with God, with the goal of seeing humanity come fully alive with wholeness and joy.
To sign up for a cultural workshop at Sacred Heart see the most recent parish bulletin
Jenny Connelly – Archdiocese of Edmonton