"Therefore be imitators of God, as beloved children. And walk in love, as Christ loved us and gave himself up for us, a fragrant offering and sacrifice to God."

~ Ephesians 5: 1-2
On September 14th, we will celebrate the feast of the Exaltation of the Cross. This feast has its origins in the fourth century when St. Helena, the mother of Roman Emperor Constantine, discovered the true cross in Jerusalem while excavations occurred in the building of a basilica over the tomb of Christ, which is now the Basilica of the Holy Sepulchre.[1]
Veneration of the cross started immediately after its discovery.[2] As we think of the cross, we may struggle with exalting it, yet it is the instrument of our redemption, and we are called to imitate Christ to take up our cross daily and follow Him.[3]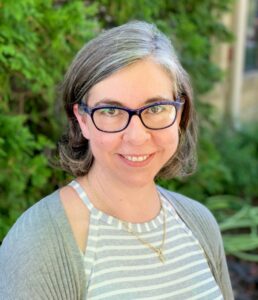 Within marriage, there are many struggles, many crosses that we can experience. How can celebrating the Exaltation of the Cross help you and your spouse offer up the struggles you encounter in your marriage, uniting your sacrifice with Christ's?
Ephesians 5: 1-2 calls us to be imitators of God, to "walk in love, as Christ loved us and gave himself up for us". You can do this by loving your spouse and making sacrifices for each other.
The chapter of Ephesians has many words of wisdom and practical advice on how we can imitate Christ's sacrifice on the cross in our marriages[4].
Later in the fifth chapter of Ephesians, husbands are called to love their wives as "Christ loved the Church and gave himself up for her" while wives are called to "respect [their] husband[s]."[5]
We would like to share with you an excerpt from our marriage enrichment book, To Know, Love and Serve: A Path to Marital Fulfilment, as it provides several ideas for how you may live this out in your marriage:
St. Paul, when writing to the Ephesians, is telling "husbands to love their wives as Christ loved the church." This is not a small calling since Christ gave up His life for the Church. If we look at what St. Paul tells the Corinthians about love, we can see ways that husbands can love their wives: be patient, kind, do not be jealous, boastful, arrogant, or rude; do not insist on your own way, do not be irritable, resentful, or rejoice in wrong, but rejoice in the right (see Corinthians 13:4-6).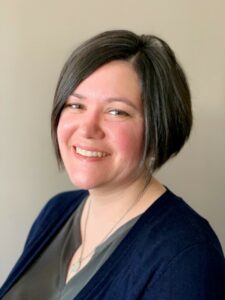 Obviously, these are very high ideals for husbands and wives to follow at all times, and they are not always easy to follow either. However, we can strive toward this calling in all of our roles and everyday actions with our spouse whether it be taking out the garbage, planting a garden, doing dishes, going to work every day, recognizing your anniversary or other special days, bringing home flowers, leaving little cards for each other, spending time talking about your day, kind words spoken to each other, unexpected compliments, dates planned, or massages given.
Then, when we do not live up to God's call for our marriage, and we know we will fail at times, we can go to confession and seek forgiveness from God and afterwards from our spouse.
In our willingness to seek forgiveness and to continue to give of ourselves and our relationship, our marriage will be strengthened, since we will be seeking reconciliation instead of hardness of heart. We will also be giving ourselves in order to serve our spouse in the way God has called us.[6]
For many people, the Exaltation of the Cross might feel scary. It is a normal experience to not want to suffer, given the universal desire to avoid pain. Yet, it is important to remember that it is through Christ's suffering and death that you experience the resurrection and eternal life, which is definitely something to celebrate! Here are some ideas that you may use to exalt the cross within your marriage:
Finding meaning in your suffering with your spouse/family by taking some time to look back on struggles you have experienced and see how those struggles have transformed your lives in small or big ways.
Take some time to be thankful for the graces you have experienced from God to work through the struggles and not run from them.
Take time to venerate a crucifix.
Pray the Stations of the Cross as a couple.
Check out the Catholic Icing website for some ideas of how to celebrate this feast as a family: catholicicing.com/celebrating-the-exaltation-of-the-holy-cross-with-kids
On this special feast day, may you be inspired to offer up the sufferings you encounter in your daily life as a couple, uniting your suffering with Christ and accepting His invitation to participate in His redemptive works.
Although it may be your natural inclination to resist suffering, suffering can help you to grow in several ways: Increasing your virtue, deepening your empathy for others, depending on God's trust, mercy and forgiveness, and growing in your relationship with each other and with God. You don't have to seek out opportunities to suffer. Life will provide you with plenty of those. However, by embracing and uniting your sufferings with Christ, you can find meaning in your pain and experience the benefits of spiritual growth and, ultimately, eternal rewards.
– Melissa Guzik and Jean MacKenzie are Registered Psychologists who work in private practice in Edmonton. They are co-authors of the Catholic marriage enrichment book and workbook  To Know, Love and Serve: A Path to Marital Fulfilment. For more information, see: www.knowloveserve.info.
[3] Trinity Communications (2020), Exaltation of the Holy Cross. Retrieved from
[4] Guzik, M., & MacKenzie, J., To Know, Love and Serve: A path to marital fulfilment, (Ottawa, ON: Justin Press, 2013), pp. 45.
[5] New Revised Standard Version Catholic Edition (1965), Ephesians 5: 25 & 33.
[6] Guzik, M., & MacKenzie, J., To Know, Love and Serve: A path to marital fulfilment, (Ottawa, ON: Justin Press, 2013), pp. 45-46.