Archbishop Richard Smith joined Red Deer Catholic Regional Schools for their annual Faith Day, where hundreds of Catholic school staff gathered at St. Joseph High School in Red Deer for a day of faith formation centered on the theme "We Journey Together."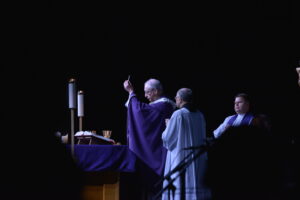 The Faith Day March 10 opened with Mass celebrated by Archbishop Smith and the program continued with keynotes by Archbishop Smith and Chief Cadmus Delorme of Cowessess First Nation, as well as presentations by Catholic musician Jesse Manibusan and Kathleen Finnigan, superintendent of Red Deer Catholic Regional Schools.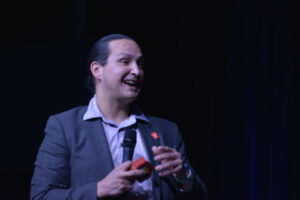 Chief Delorme spoke candidly about the history of the residential schools and the Indian Act and he offered a hopeful vision of how truth and reconciliation can acted upon with intentional initiative in local communities. Delorme will serve as chair of the new federal Residential School Documents Advisory Committee.
Archbishop Smith shared reflection on implementing the lessons learned from the 2021 Papal Visit, specifically calling the faithful to walk the "pathways" of greater listening, a spirit of spiritual determination to reconcile amongst ourselves and with the Lord, and to seek healing not only as a society but also as broken individuals in need of the mercy of God.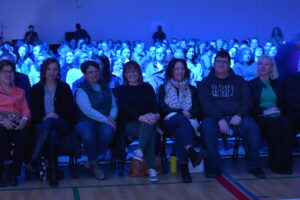 To read Archbishop Smith's full address see here.
Jenny Connelly – Archdiocese of Edmonton