Denine Kalita is an everyday hero who has touched the lives of many students and staff in the Alternative Education department. She has been a Social Worker with the Our Lady of Grace Program for 14 years, supporting pregnant and parenting students. In addition to her role with Our Lady of Grace, for the past two years, Denine has also taken on the role of Social Worker for Cardinal Collins Catholic Academic Centre Clareview.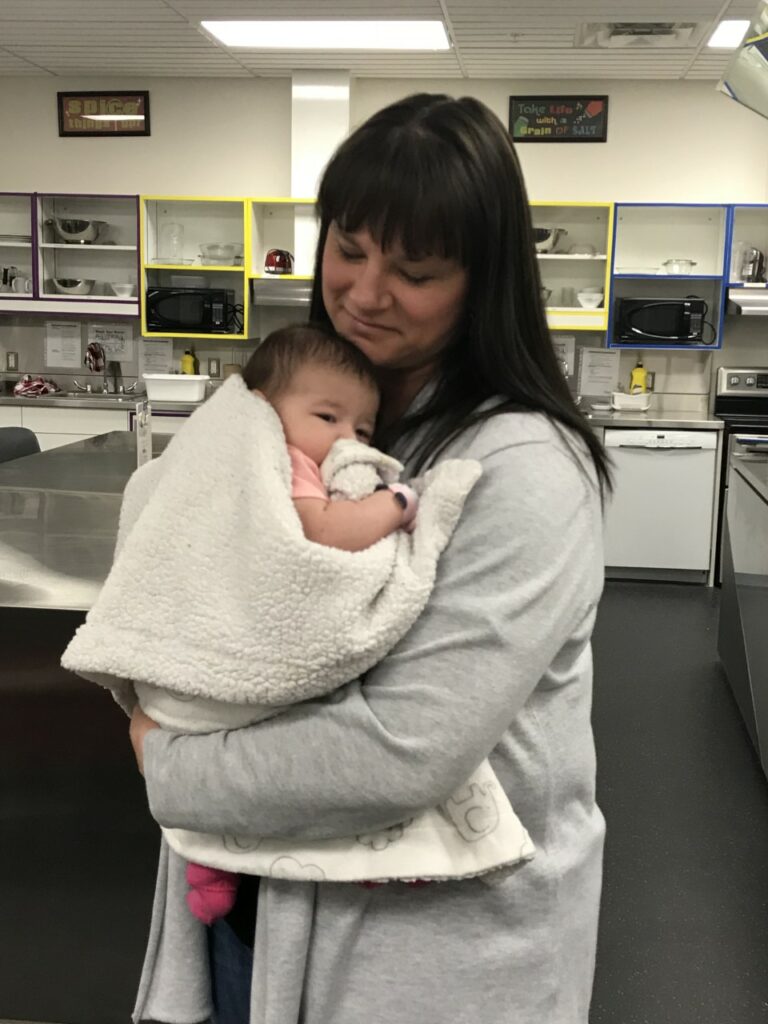 Many of the students that Denine supports through both roles do not have strong family support. Denine truly supports these students with their emotional, spiritual, mental, and physical needs, so that they can be successful at school. These supports are broad and include guidance with pregnancy, parenting, school, housing, financial funding, childcare, mental health, faith, as well as life skills, such as cooking, banking, and taxes. She meets each student where they are and provides this individual support in a way that preserves the students' dignity and empowers them to have the knowledge to complete things on their own in the future.
One of Denine's impactful roles is related to our students' food security. It is hard for students to focus on their academics when they are hungry, and Denine makes sure they are looked after! Denine takes care of the Power Full Kids program (breakfast program) for Cardinal Collins Catholic Academic Centre and ensures that students have access to a daily healthy snack bag, and the occasional hot breakfast or lunch that she cooks for them. Also, Denine goes above and beyond to create partnerships with community organizations and individuals who donate hot lunches and weekly bread runs to our students.
Denine also regularly cooks for the Our Lady of Grace students for their Moms' Group, so they can receive a home cooked meal. As well Denine has been involved in teaching the Our Lady of Grace students to cook during our Collective Kitchens.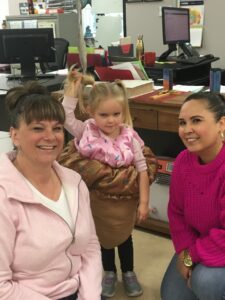 Throughout the years, Denine has supported the Our Lady of Grace students that would like to have their children Baptized. She has taken the time to talk to students as they are considering this and answering any questions they may have. Denine has been involved in planning and organizing the annual Our Lady of Grace Baptism at Sacred Heart Church of the First Peoples. Many Our Lady of Grace students and their children have been Baptized over the years and Denine has supported them with this.
Denine really does have the ability to connect with students in an incredibly unique way. She shows them that they are loved and that their lives are important. Denine helps students to believe in themselves and their future. This is demonstrated by the many graduated students who still reach out to connect with Denine and share their good news stories!
The service Denine provides to the Cardinal Collins Catholic Academic Centre Clareview and the Our Lady of Grace students truly demonstrates what it is to be an everyday hero. Denine believes that each student is a precious gift and a sacred responsibility, however she is also a gift and a blessing to the students each day.