This year's Lac Ste Anne Pilgrimage is once again going online.
The five-day pilgrimage which attracts thousands of mostly indigenous people from across Canada will be strictly spiritual and not physical. The year's pilgrimage July 24-28 will held online in an effort to maintain social distancing, protect pilgrims — many of whom are elderly or in poor health — and avoid the spread of COVID-19.
The pilgrimage site, west of Edmonton, is closed. There will be no camping or on-site visits.
Instead, organizers hope to keep alive the enduring spirit of the healing and spiritual renewal pilgrimage with a virtual Lac Ste Anne event that includes livestreamed Masses celebrated by bishops from Alberta and the Northwest Territories, video messages, and other programming.
The Lac Ste Anne Pilgrimage website will be the main hub for the online content.
While pilgrims won't be able to be on site, some of the most important aspects of the event will remain.
This year's pilgrimage will begin with a welcome from the Alexis Nakota First Nation, healing prayers by the lake and a blessing of the lake by members of the Sacred Heart Church of the First Peoples in Edmonton. Sacred Heart Church is the national parish for First Nations, Métis, and Inuit people, meaning that anyone with Indigenous ancestry is considered a parishioner.
The events include Mass from Behchoko, N.W.T. celebrated by Bishop Jon Hansen of the Diocese of Mackenize-Fort Smith and Mass from St. Bernard Mission in Grouard, Alta., 300 kilometres northwest of Edmonton, celebrated by Archbishop Gerard Pettipas of the Grouard-McLennan Archdiocese.
Rev. Susai Jesu, pastor of Sacred Heart Church of the First Peoples, will lead the rosary in multiple indigenous languages.
---
The Alexis Nakota Sioux First Nation call it Wakamne, or "God's Lake," and to the Cree it's Manito Sahkahigan or "Spirit Lake." Lac Ste Anne is renowned for its healing waters and for its spiritual significance to Indigenous people well before Catholic missionaries arrived in Alberta.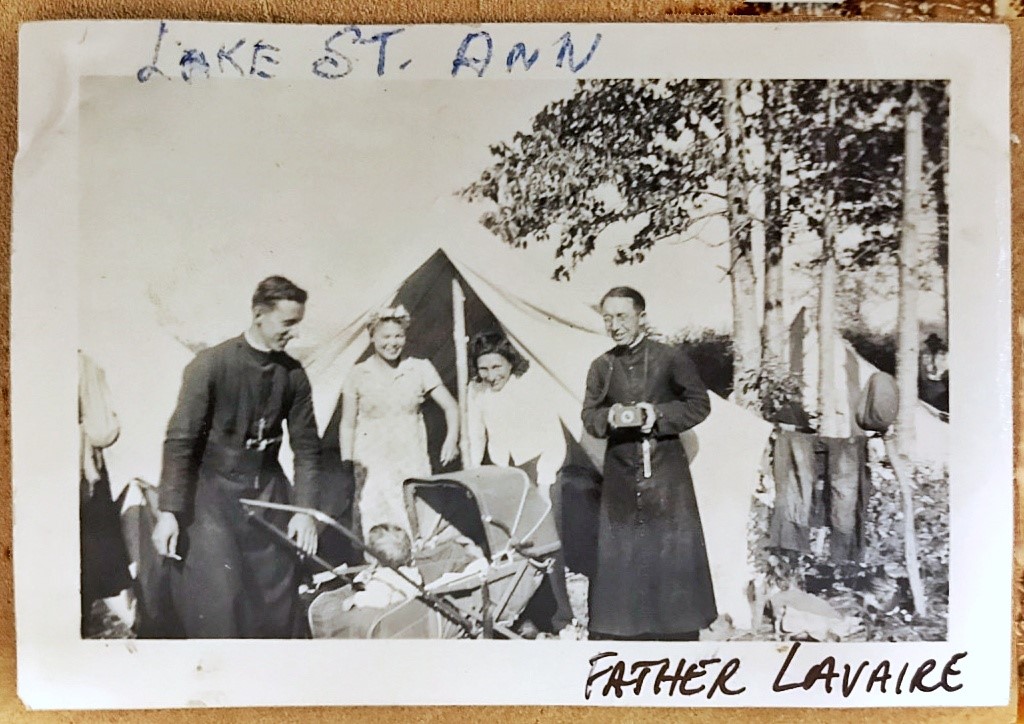 In 1844, Rev. Jean-Baptiste Thibault, a priest and missionary, dedicated the lake to St. Anne, the mother of Mary and grandmother of Christ. Grandparents play a significant role in First Nations families, raising children and passing faith and spirituality from one generation to the next.
In 1889, the first annual pilgrimage was arranged by Fr. Joseph Lestanc, who was inspired by a visit to the St. Anne d'Aurey shrine in Brittany, France. The feast day of St. Anne is July 26.
The Lac Ste Anne Pilgrimage is directed and operated under the LSA Trust of which Edmonton Archbishop Richard Smith is chairperson.
In a normal year, an estimated 35,000 people make a pilgrimage to the lake.
"Water is a lifegiving source," Father Jesu said. "This water, this lake, because St. Anne blesses it through her intercession and prayer, becomes a holy lake and holy water. The faith is what heals them."
Pilgrims would set up tents and motorhomes on the site, and wade into and take water from Lac Ste Anne.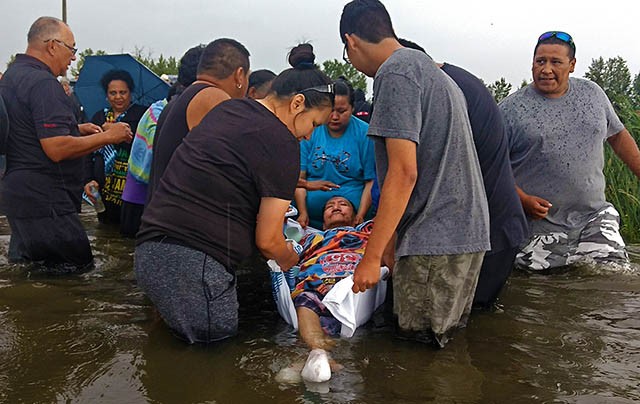 They come to wade into the lake, and take some of the water home, for its healing powers. Many of them come in wheelchairs, on crutches and stretchers, hoping for healing both physical and spiritual.
Father LaBoucane took his first dip into the healing waters of the lake when he was just 10 months old.
As a child, Father LaBoucane was sick with the skin condition eczema at the time, he said, and his parents brought him to the lake for healing, with positive results.
The healing that normally comes with the pilgrimage will take a different form this year.
One of the online events include pilgrims pledging that they will give up smoking, drinking or other ills.
Archbishop Emeritus Sylvain Lavoie of Keewatin-Le Pas will be asking pilgrims online to make those pledges in silence and, if they are able, to hold a lit candle in their hand. Archbishop Lavoie will then pray for those making pledges to Christ instead of laying hands on them.
"Bishop will be asking them to hold a candle and make their pledge," Father Jesu said. "You are promising before the light, who is Jesus Himself."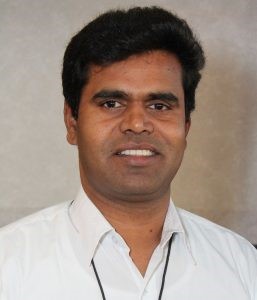 Father Jesu acknowledges that watching the pilgrimage online is not the same as being there in person.
"It's going to be tough for them. This COVID situation is even affecting Lac Ste Anne," Jesu said. "It's a different way of worshipping, a different way of praying, this year because of the pandemic. The Lac Ste Anne pilgrimage has not stopped. It's a change of programming that has taken place."
"That's why it's so important that we make a special intention to St. Anne, that wherever you are, you think of her and pray that the intercession of St. Anne and St. Joachim will come upon them."
A pilgrimage by definition, is a journey, and while pilgrims can't be with each other physically, Father Jesu said they can connect with each other, with St. Anne and St. Joachim – the father of Mary and the grandfather of Christ – and with their faith spiritually.
"A pilgrimage is that you keep a specific intention to the Lord," Father Jesu said. "You are not going to be there, but yet you make pilgrimage because in spirit you can pray to St. Anne. 'St. Anne, St. Joachim I'm not able to be there but intercede for me for whatever I need.'"
Alberta's chief public health officer, Dr. Deena Hinshaw, has also recommended the cancellation of large-scale, in-person events this year in an effort to contain the spread of COVID-19.