From coast-to-coast, people of faith will give special thanks this weekend for the Canadians whose life's work produces the food we find on our grocery store shelves and kitchen tables.
Bob Bateman appreciates the gratitude and prayers. But the High River grain farmer has a bit of a confession. While he likes to celebrate Thanksgiving with his wife Karen and their four kids, he gives special thanks when harvest is done.
"It's always a big relief to get the harvest off because you work so long and so hard to get that crop in the bin." This year, his harvest wrapped up in September — and Bateman, who's already planning next year's crops — has been thanking God ever since.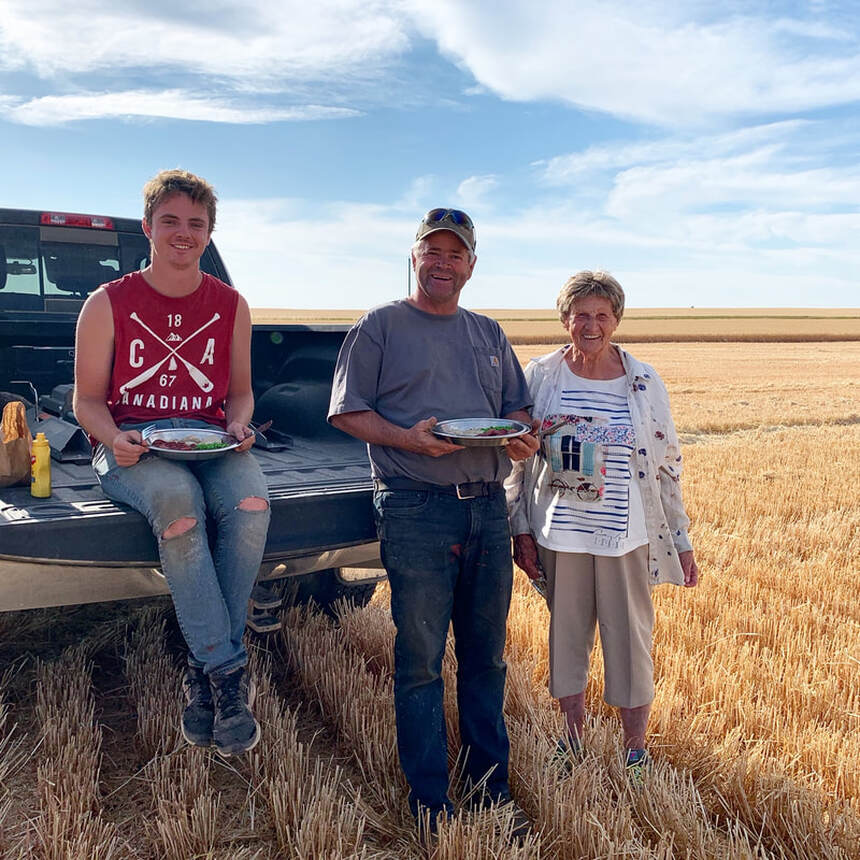 The Thanksgiving holiday typically coincides with the harvest of an edible bounty that ranges from potatoes to pumpkins, carrots, cabbages and onions. Alberta also produces bread wheat, the durum wheat used to make pasta, sugar beets, canola, high-quality barley for brewing beer, and a growing number of pulse crops sold to international markets that want the province's beans, peas, chickpeas and lentils.
Growing wheat, barley, canola and field peas on land that overlooks the majestic Rocky Mountains, Bateman says there were times this harvest season when mechanical problems threatened the operation. "I told Karen, I think the good Lord is teaching us patience."
Knowing that harvest-time field fires were common in their area due to dry conditions in August and September, he and Karen were profoundly grateful when they discovered and repaired a mechanical issue before it caused a fire.
Looking back, "I know we were being watched over and protected," says Bateman, a parishioner at St. Frances de Sales in High River.
Kyle and Carla Gouw farm near Taber, where they grow onions, fresh peas, sugar beets, silage corn, barley, alfalfa and beef.
"This year was the exact opposite of last year," notes Gouw, who is a member of  St. Augustine parish in Taber. In 2019, early snow ended harvest operations before they were complete. The Gouws harvested some of last year's crops in the spring of 2020. This year, they were done harvest by early October.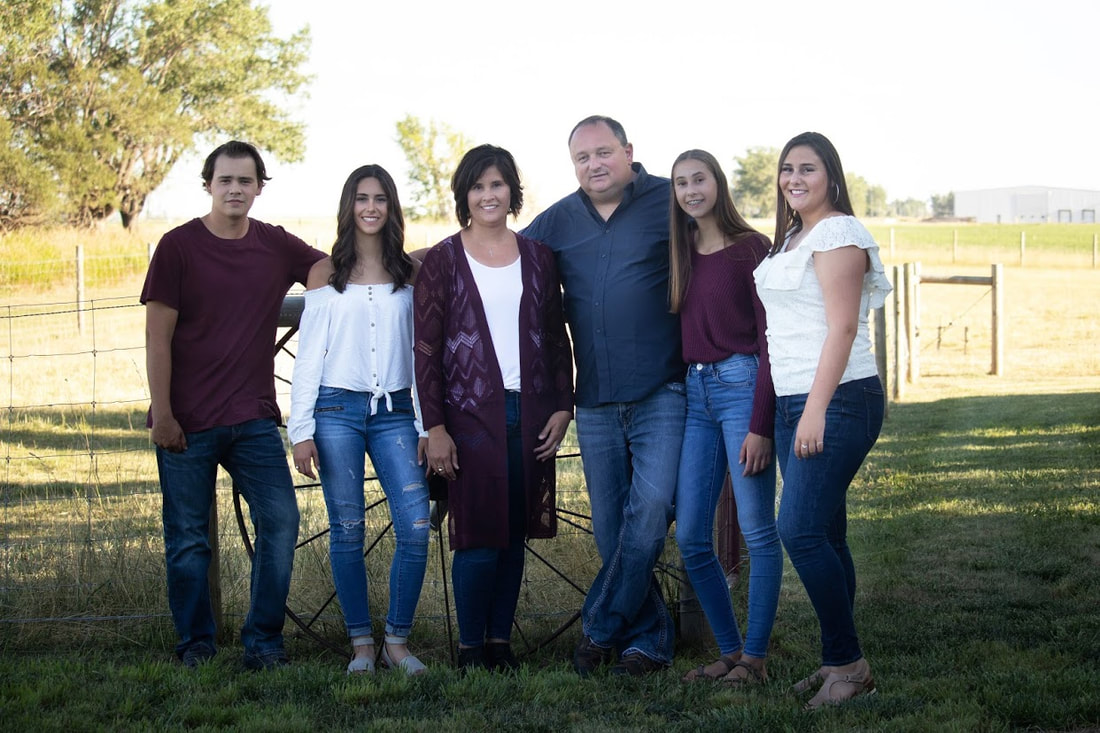 Gouw says it's tough for him to think about being especially grateful at Thanksgiving.
"I feel like its Thanksgiving all year long," says the father of four. Like Bateman, Gouw converted to Catholicism. Both men attend the parishes where their wives grew up in the faith.
The son of a Dutch immigrant, Gouw says his relationship with the Holy Spirit comes naturally. "Farmers spend a lot of time on their own. And when you're alone, you'll often find yourself talking to God."
Rev. Mariusz Sztuk, parish priest at High River, knows both men and their families.
"What I see in both of these guys is they have respect for the field."
Raised on a farm in Poland, Father Sztuk feels a kinship with people who share his own appreciation of the land. "Both of these guys have this sense that the land is a gift given to them. They believe they need to take care of what they have."
"We take pride in the quality of food that comes off our land," adds Bateman.
"Producing a very safe product and improving our land, that's important to us."