Event Dates & Times:
Start Date:

April 1, 9:30 am

End Date:

April 1, 4:00 pm

eventWizardUrl:
Event Location Information:
Location:

3 A St Vital Ave, St. Albert, AB T8N 1K1, Canada
About The Event:
In this Lenten retreat we will reflect on the graced ways in which Jesus saves impulsive Peter from himself. Peter is us!
Sr. Tereista Kambeitz will be joining us in-person at Star of the North for this retreat.
Jesus & The Unpredictable Disciple
We will reflect on the interactions between Peter and Jesus, noting how their relationship develops over time. Jesus rescues Peter from himself!
Drawing on the teachings of Thomas Merton, Jesus appears to be in the process of awakening Simon Peter to awareness of his "false self" – his facade of defenses and pretenses – and calling forth his "truth" – the inner rock upon which he stands in all honesty before God and others.
PRESENTER: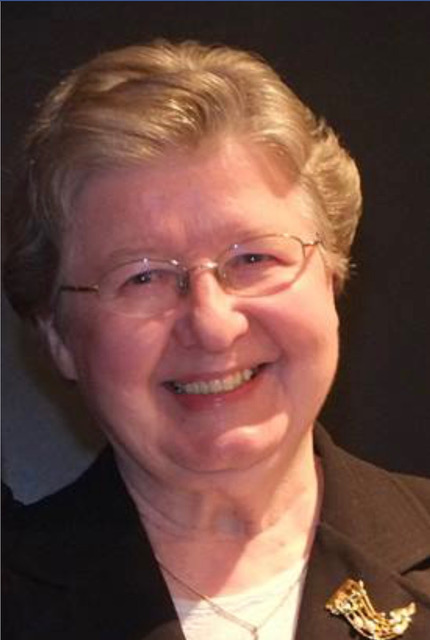 Sister Teresita Kambeitz works with teachers who are pursuing their Master of Religious Education degree.  She also teaches scripture in several adult faith enrichment programs and conducts retreats throughout Saskatchewan and beyond.  Her vocation as teacher has been carried out in Swift Current, in Saskatoon at Holy Cross High School and St. Thomas More College, and in Edmonton at Newman Theological College, as well as overseas in summer courses for teachers in the British Virgin Islands, Barbados, Venezuela, Latvia and South Africa.  An Ursuline of Prelate, she holds two bachelors' degrees, two masters' degrees, a Ph.D. from the University of Toronto and a degree in piano.  She grew up in Richmound, Saskatchewan, in the south-west corner of the province, in a family of two parents, four sisters and four brothers.  There are twelve teachers in her family.
SCHEDULE:
From 9:30 am to 4:00 pm
Presentation #1 – Jesus invites Peter into a ministry-relationship and affirms his strengths;
Presentation #2 – Jesus challenges Peter's assumptions and expands his horizon of faith;
Presentation #3 – Jesus leads Peter into a relationship of trust, integrity and commitment.
REGISTRATION: https://www.starofthenorth.ca/register/browse/programs-2/event/rescuing-peter-291/
Before March 1st: Online $90 or  In-Person $120 (includes lunch)
After March 1st: Online $120 or In-Person $150 (includes lunch)