Event Dates & Times:
Start Date:

March 17, 7:00 pm

End Date:

March 19, 12:00 pm

Event Type:

eventWizardUrl:
Event Location Information:
Location:

3 A St Vital Ave, St. Albert, AB T8N 1K1, Canada
About The Event:
French Retreat
Star of the North is pleased to offer this weekend retreat in French.
En partenariat avec « le CÉFFA» (Conseil de l'Éducatif de la Foi catholique chez les Francophones de l'Alberta).
Carême 2023 en Français du Vendredi 17 au Dimanche 19 Mars
Le visage du Serviteur dans le Livre d'Isaïe
Les lectures de la Semaine Sainte nous font découvrir le visage du Serviteur dans lequel les premiers chrétiens ont reconnu Jésus qui s'est fait Serviteur et a livré sa vie pour l'Humanité entière… Nous prendrons le temps de découvrir ces textes, de les prier et de regarder ensemble ce que cette image du Serviteur, nous dit encore dans nos vies et pour le monde d'aujourd'hui.
PROGRAMME
1ère rencontre – Vendredi 17 Mars (17h30): Découvrir les Chants du Serviteur
2è rencontre – Samedi 18 Mars (10h00): Dieu présente son Serviteur
3è rencontre – Samedi 18 Mars (15h00): La lassitude du Serviteur
4è rencontre – Samedi 18 Mars (17h30): Le Serviteur est celui qui écoute
5è rencontre – Dimanche 19 Mars (10h00): La Passion et la Résurrection du Serviteur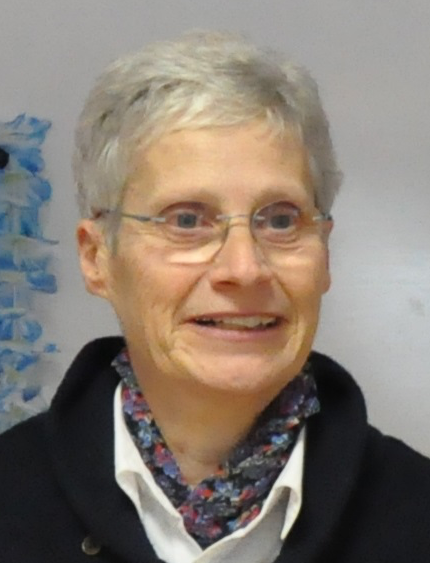 Sœur  Catherine Grasswill est entrée dans la congrégation des Ursulines de Jésus, après des études de droit et des années d'enseignement. Tout en étant missionnaire au Cameroun,  puis dans l'équipe de l'Aumônerie Catholique de l'Université de Bordeaux elle a approfondi les Ecritures, dans leur historicité, leur herméneutique, (ce qu'elle continue à faire) et elle a partagé ses connaissances avec divers groupes aussi bien en paroisse, auprès des étudiants, qu'en émission radiophonique en commentant les Evangiles. À Edmonton, elle donne régulièrement des ateliers Bible à la paroisse St. Thomas Aquin.
DÉTAILS D'INSCRIPTION
En ligne        – Le lien Zoom sera envoyé 3 jours avant la retraite
Commuter    – Comprend une salle d'utilisation de jour et le déjeuner le samedi/dimanche
Live-In          – Comprend une nuitée pour deux nuits, le petit-déjeuner/déjeuner/souper le samedi et le petit-déjeuner/déjeuner le dimanche
https://www.starofthenorth.ca/register/browse/programs-2/event/french-retreat-287/